As signs of the menopause start to emerge, are you relieved that your chances of falling pregnant could be dropping by the day? 
Or are your nerves being stretched to their limits as you try to conceive a longed-for child? 
Either way, fertility during the perimenopause decreases, it may vary from person to person and can be an unpredictable and baffling beast.  
Every woman's reproductive timeline is different. Ovulation becomes more erratic as we age – so it can be hard to plot. 
Meanwhile, another indicator, the amount of follicle-stimulating hormone (FSH) produced by your brain increases as your number of eggs falls. But it's tricky to get accurate blood or urine test results, as levels of this hormone also fluctuate as you go through perimenopause. 
Basically, when it comes to fertility our bodies are a big jigsaw puzzle. Any hormonal insight needs to be added to symptoms, like hot flushes or mood swings, and your menstrual history to get a clear picture.
On average, due to oestrogen and progesterone going haywire, ovulation coming and going, and egg quality deteriorating, fertility drops by 50% in women aged 40 and over compared to their younger counterparts. 
Natural conception is still possible, if rare, for women in their fifties and by the age of 55 women can stop using contraception. 
Our
Advice and
guidance
If you do want to get pregnant during perimenopause – then there are things you can do to maximise your chances and stay sane while you're trying.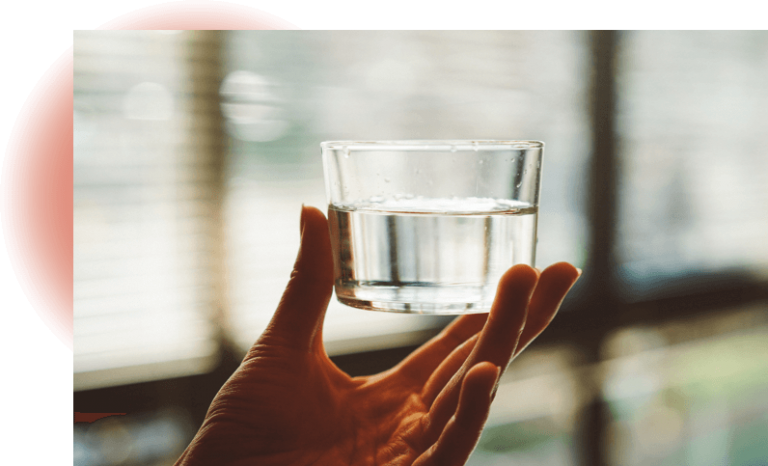 If you haven't conceived after six months (or one year if you're 35 or younger) of unprotected sex, then go and talk to your GP straight away. (If you're 35 or younger it recommended that you give it a year instead). You may want to speak to your GP sooner if you have a medical condition that means you may find it harder to conceive – for example polycystic ovaries,
Your doctor will be able to advise you on what's available to help you have a child.
If you haven't already, it may be a good idea to get a top level of understanding before you talk to any specialists about fertility treatments.
Broadly speaking, options depend on your age, hormone levels and any underlying health conditions. If you live in the UK, take a look at this summary to find out what could be offered on the NHS.
If you want your body to do its best to make a baby, then you need to take care of it.
Ditch stimulants like cigarettes, alcohol and drugs. Pack yourself full of healthy foods. Take folic acid. Exercise to relieve stress, work out your body and maintain a healthy weight. Make time to relax.
This advice is no different from when you are trying to get pregnant in your twenties – but it's even more important to whip yourself into tip top shape if you would love to be an older mum.
It can be so stressful when you feel like your time to conceive is ticking down.
Stir this into a pot of perimenopausal symptoms like anxiety, depression or difficulty sleeping and you could benefit from some professional support.
Sessions with a talking therapist, a counsellor or psychotherapist, could help you and your partner (if you have one) work through your emotions. It could also help you make decisions on how, when and if you go for fertility treatment, or consider options like egg donation or adoption. Go to www.bacp.org.uk to find a list of qualified therapists near you.
Our Advice
and guidance
to help others
HINTS AND TIPS FOR THOSE WHO WANT TO SUPPORT SOMEONE THEY THINK MAY BE ENTERING OR IN MENOPAUSE
If you're longing for a child, and all they can hear is their body clock ticking down, then this stress bleeds into every area of their life. 
Whether you are their partner, relative, friend or colleague – here's what you can do to support them.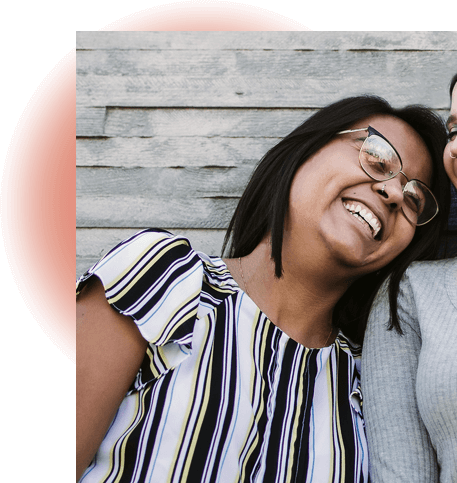 If they would like to have a baby later in life, it will help if they are at their healthiest. We've suggested they ditch stimulants like cigarettes and alcohol, eat well and exercise regularly.
Planning, shopping for and making healthy meals together, and working out as a pair will help them relieve stress and maintain a healthy weight.
Dealing with fertility issues can be a lonely experience – with each person locked in their own heads, feeling worried about expressing their fears in case they upset their partner.
Keep talking, be as honest and as sensitive as you can. Try your best to understand what it's like for each other. Go to all medical appointments as a duo so you can both absorb the information and make choices together afterwards. You are stronger together.
We can't take this worry away, but it sure helps if you can find something nice to distract them from it for an hour here and there.
Give yourselves and your relationship a different focus by finding something fresh to do together. Take their lead, she may not be up for learning to jive, but they might always have wanted to learn photography or how to cook Thai food, for example.
Don't assume you know how they feel. Gently ask them to explain the effect their decreasing fertility is having on them physically and emotionally.
You may not be able to do anything to make them feel better. But they may not want answers, they may just need to talk – and be properly heard. Switch your listening ears on and give them your full attention.
MAKE SURE YOU ARE MENTALLY STRONG
You may find it easier to support them if your head is in a good place.
What do you need to bolster yourself during this tense time? Decent rest, good food, exercise and the right people to talk to will all help. Take care of yourself and you will be able to find the patience and understanding to help them too.
If you are at a loss as to what to say or do – it may be the right time to draft in the A-Team.
No, we're not suggesting you helicopter B.A. Baracus into your back garden… just talk to a friend who's coped with a similar situation, ask occupational health if you're at work, or enlist professional help in the form of couples counselling. You don't have to figure out how to help all on your own.
If you're worried about decreasing fertility, you should see your GP who can discuss your symptoms in the context of the menopause.
If you'd like more information, we have put some further references below for you.
Medical Refrences:
If you'd like more information, we have put some further references below for you:
You can also find more general information about the menopause transition at the British Menopause Society and the National Institute for Health and Care Excellence.
Join these progressive brands