Introducing the
GENM AWARDS
Real change for the menopause can only happen when great forces come together. Brands and organisations, employers and employees, all with a desire to make a difference, united.
As a powerful collective, GenM represents an under-served audience shrouded in stigma and misinformation. Our pioneering Partners are publicly committing to change, launching meaningful, menopause-friendly initiatives that benefit both employees and consumers. Together, they're starting to reframe the narrative and normalise the conversation, helping society to see the menopause in a new light – and we believe in rewarding this great progress.
That's why we're launching GenM's Annual Menopause Awards. The world-first awards will honour the achievements made by our Partners in improving the menopause experience.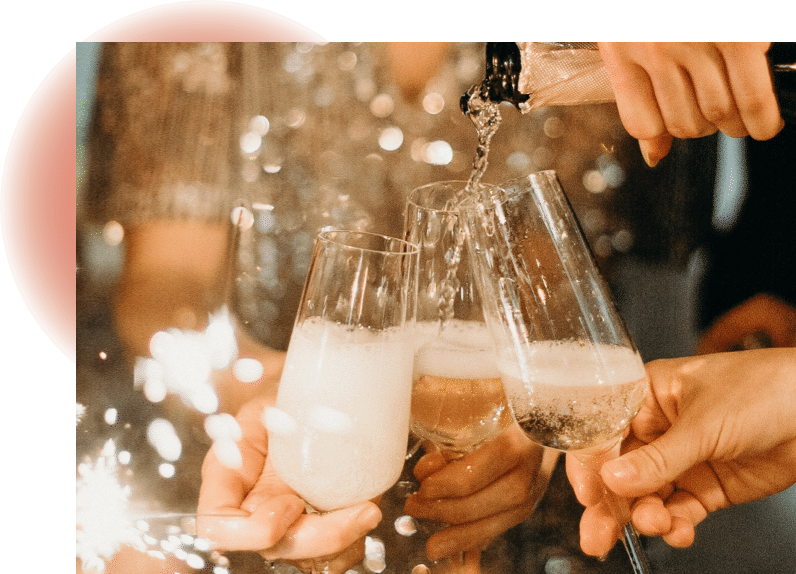 GenM Awards
CATEGORIES
CATEGORY 1
A VOICE TOO LOUD TO IGNORE
Internal activity
Best internal comms & initiatives for the menopause
Rewarding internal activity that is making a significant difference for the menopause in the workplace.
Best internal menopause activity to engage employees
A celebration of internal activity that engages employees and encourages them to act on the mutual benefits of serving an under-served menopause audience.
Menopause champion of the year
Recognising an employee who has made an outstanding contribution to breaking the stigma of the menopause in the workplace, helping to fulfil their organisations commitment to GenM and the menopause.
ENTER
CATEGORY 2
A VOICE TOO LOUD TO IGNORE
External activity
Menopause education campaign of the year
Recognising the most impactful social, PR, outdoor, or other digital/physical activity that has led to more people being educated about the menopause.
Break the stigma award
Recognising the most impactful social, pr, press, outdoor, or other digital/physical activity that has authentically represented the menopause, helping to normalise the conversation and break the age-old stigma.
Best menopause signposting
Rewarding the most impactful signposting to menopause-friendly products and services, making it easier for consumers to find what they're looking for. This can include shopper marketing, dedicated menopause product areas, SEO, and performance marketing activity.
ENTER
CATEGORY 3
A celebration of Partners that have collaborated to reach a shared goal for the menopause, or Partners who have harnessed the power of the collective to amass attention.


CATEGORY 4
A prestigious award chosen by GenM Founders, Heather Jackson and Sam Simister, given to an outstanding Partner that has made a tremendous contribution towards improving the menopause experience and normalising the conversation.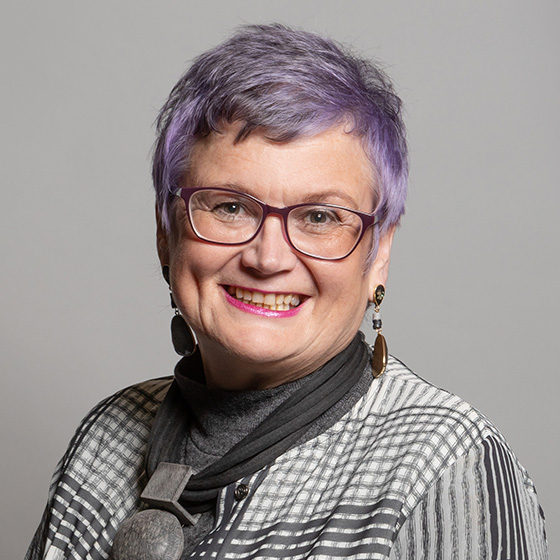 Carolyn Harris
Carolyn was first elected as the constituencies Member of Parliament in 2015 and was re-elected in both the 2017 and 2019 elections. In April 2018 she became the first Deputy Leader of Welsh Labour. Carolyn has undertaken many frontbench roles including Shadow Home Office Minister, Shadow Women and Equalities Minister and Parliamentary Private Secretary to the Leader of the Opposition.
She now sits as a Backbencher and Chairs the All Party Parliamentary Groups on Gambling Related Harm, Beauty & Wellbeing and Menopause. She also sits on the Women and Equalities and Home Affairs Select Committees and co-chairs the Government's Menopause Taskforce.
Carolyn has run a series of successful campaigns including lowering the stakes on fixed odd betting terminals (FOBTs) and establishing a children's funerals for bereaved families in memory of her own son Martin who died in a road accident in 1989 when he was just 8 years old. Her most recent campaign to support women experiencing symptoms of the menopause has gained widespread support across Parliament and beyond.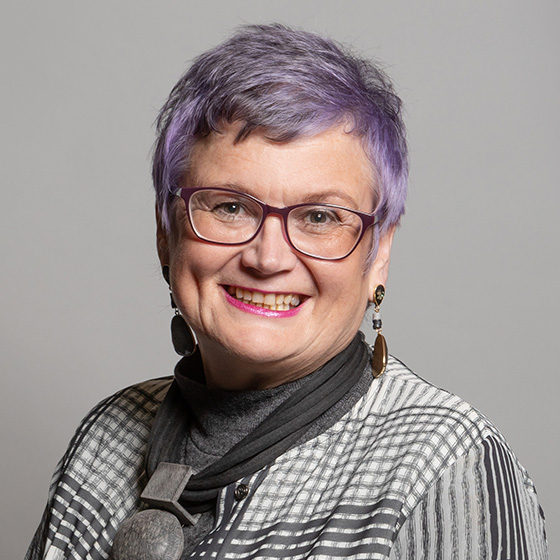 Carolyn Harris
Member of Parliament for Swansea East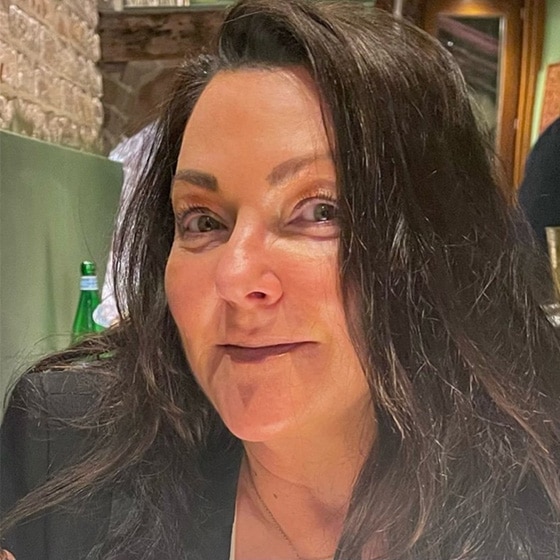 Nicki Murphy
Founder of The River Group 28 years ago, and with interests in several other businesses and agencies, Nicki is a marketer by trade.
Nicki is passionate about marketing and brand strategy and before founding River had an extensive career in this field, which involved brand marketing for six years at Procter & Gamble, holding an MBA in strategic marketing and a DBA in brand marketing.
A regular conference speaker, Nicki is also a proud mum and step mum of six young adults, three dogs and six cats!
She is also chair of The Sophie Hayes Foundation which operates in the modern slavery and human trafficking arena, plus she is an eight-year director and trustee of The Katie Piper Foundation. In addition, Nicki is an active board member of global media body FIPP and a keen supporter of the PPA.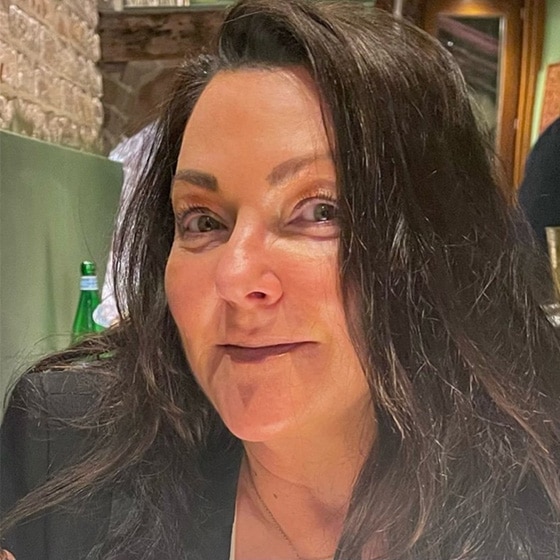 Nicki Murphy
Founder & CEO of The River Group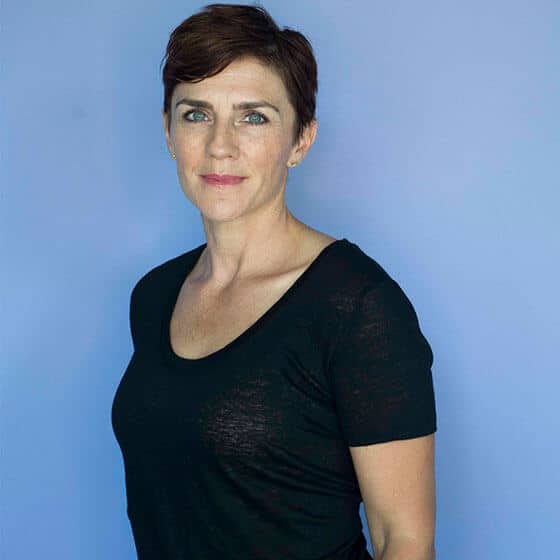 Amanda Thebe
Amanda Thebe is Canada's first menopause coach and educator. Amanda provides on-site or virtual educational presentations in the workplace to improve productivity, retention and attendance for female employees through menopause. A personal trainer and nutrition coach with nearly thirty years of experience in the fitness industry, she is the author of the Amazon best-selling book, Menopocalypse: How I Learned to Thrive During Menopause and How You Can Too! Amanda is a popular guest on podcasts, radio, tv and online summits, and her health and fitness tips have been featured in media outlets like Shape, Prevention, Health Line, CBC Radio, Global News Canada, The Doctors, Lifehacker, Breaking Muscle, Girls Gone Strong, and Ultimate Sandbag Training. She lives in Toronto, Ontario.
VISIT WEBSITE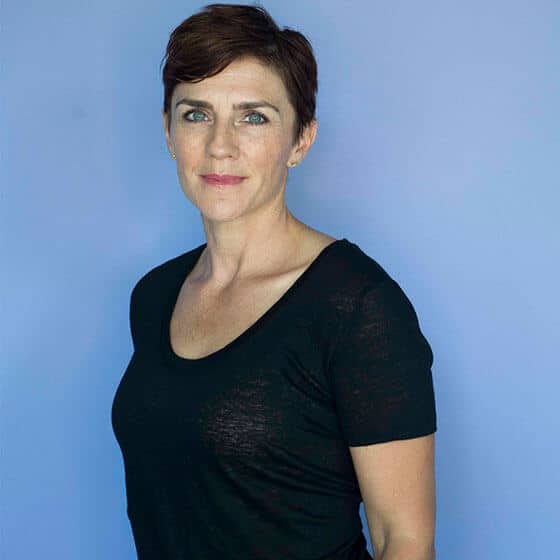 Amanda Thebe
Menopause coach and educator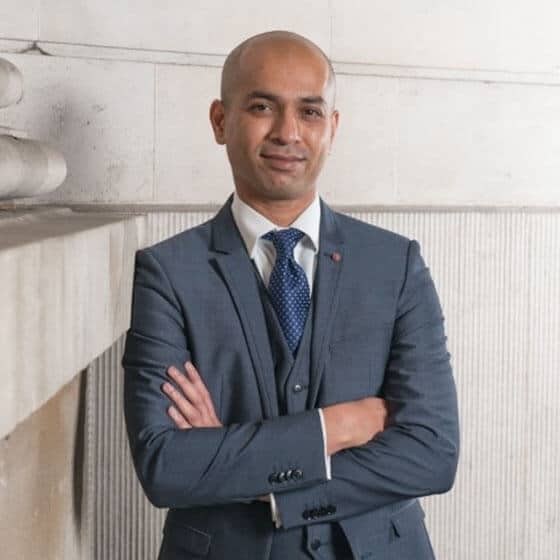 Zaheer Ahmad
Zaheer is a multi-award-winning Diversity and Inclusion thought leader. Over the last 2 decades, he has held numerous senior-level positions in the public and private sectors. He is an advisor to an independent task force set up to boost socio-economic diversity in financial and professional services. A Chartered Companion of Chartered Management Institute he is a member of its Advisory Committee for Race Equity. He sits on the Judging Panel of the European Diversity Awards. He is a Strategic Advisor to the British Academy of Management and a member of the Premier League Equality, Diversity and Inclusion Standards panel.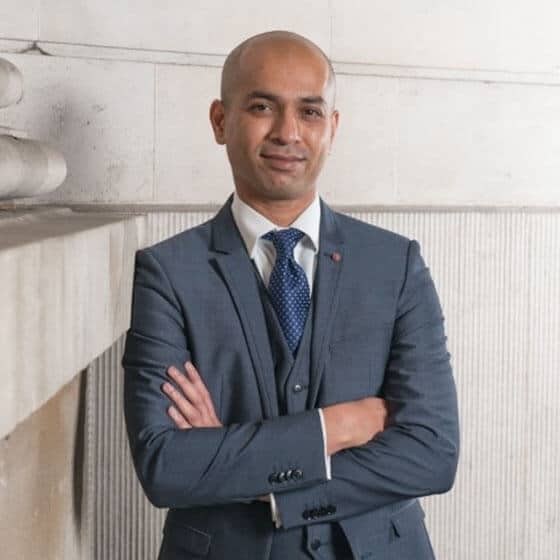 Zaheer Ahmad
Global Head of Diversity, Equity and Inclusion – Consumer Healthcare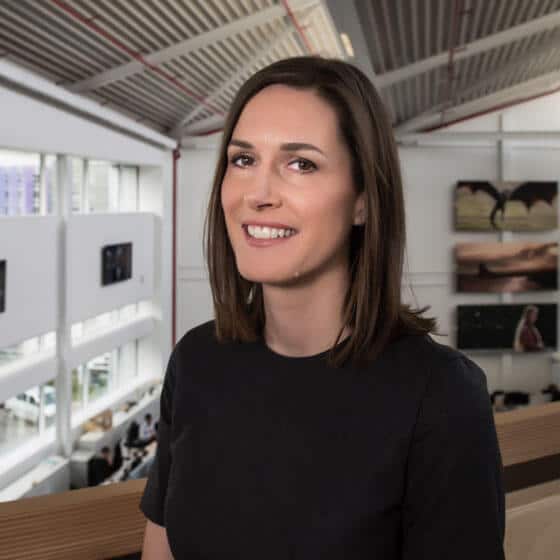 Catherine Oliver
Catherine Oliver is a Diversity and Inclusion Advisor, with a particular focus on helping businesses, from start-ups through to FTSEs, achieve gender balance and support working parents. She's also a regular speaker at industry events. Catherine has worked in corporates for c. 20 years, most recently at Sky. While she was there, she had her daughter and subsequently founded Sky's parenting network, [email protected], and co-founded their award-winning Women in Leadership initiative alongside her "day job" in the Strategy team. Off the back of these initiatives Sky won the 2016 Working Mum's Overall Top Employer Award and has made The Times Top 50 Employers for Women list every year since.
VISIT WEBSITE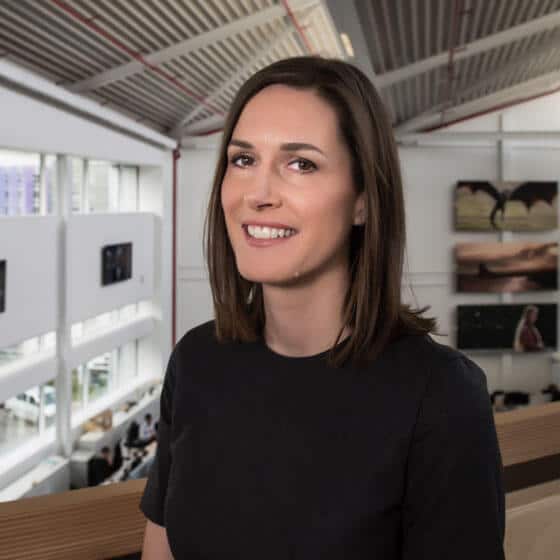 Catherine Oliver
Founder of Bluebell Partnership – Diversity & Inclusion Advisor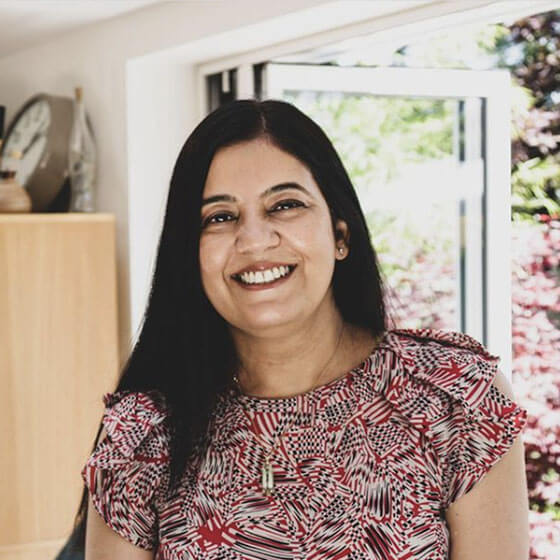 Dr Angela Sharma
Dr Angela Sharma has been a NHS GP for 20 years and works in Notting Hill in London She is a BMS accredited Advanced menopause care specialist and is also trained in Clinical Sexology and is qualified in both the psychosexual therapeutic techniques and the medical aspects of sexual dysfunction.
She has set up and leads a menopause service in her own NHS practice and is passionate about changing the lives and health of women for the better. She is also the co-founder of Spiced Pear Health a private online menopause and sexology clinic.
She has a special interest in sexual dysfunction during menopause as well as the long term impacts of menopause and ageing and supporting menopausal women who have undergone cancer treatment.
VISIT WEBSITE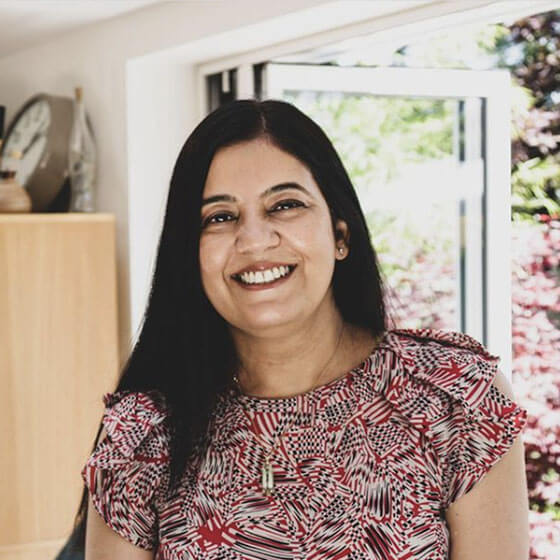 Dr Angela Sharma
General Practitioner, BMS Accredited Advanced Menopause Care Specialist, Clinical Sexologist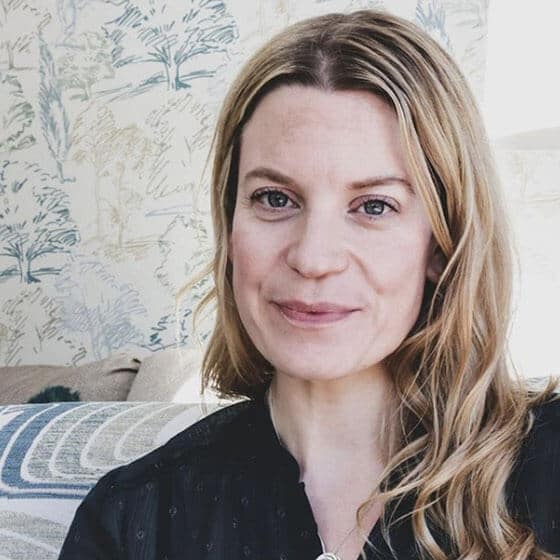 Dr Angela Wright
Dr Angela Wright is a GP in North Yorkshire, BMS Advanced Menopause Care Specialist and a Clinical Sexologist. She is the co-founder of Spiced Pear Health a private online menopause and sexology clinic.
She works in a secondary care menopause clinic in Hull focussing on female sexual dysfunction and premenstrual disorders. She is also a BMS/FSRH trainer and is currently a committee member of the British Society of Sexual Medicine. She teaches the biomedical part of the sexology diploma at the Contemporary Institute of Clinical Sexology.
She is passionate about women's health and sexology and in improving the sexual function and menopausal symptoms of women who have undergone cancer treatment.
VISIT WEBSITE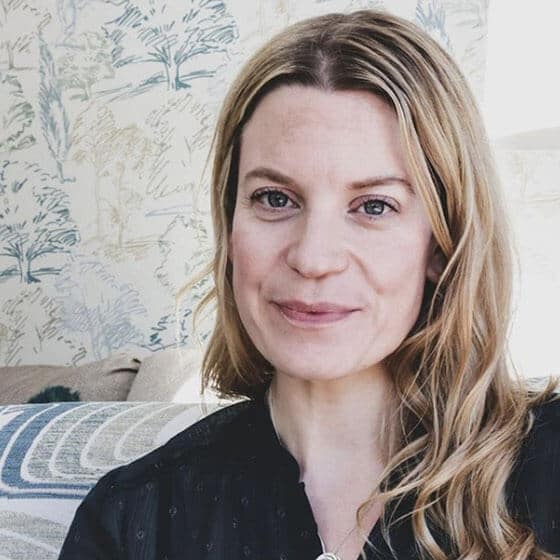 Dr Angela Wright
General Practitioner, BMS Accredited Advanced Menopause Specialist, BMS/FSRH Menopause Trainer, Clinical Sexologist​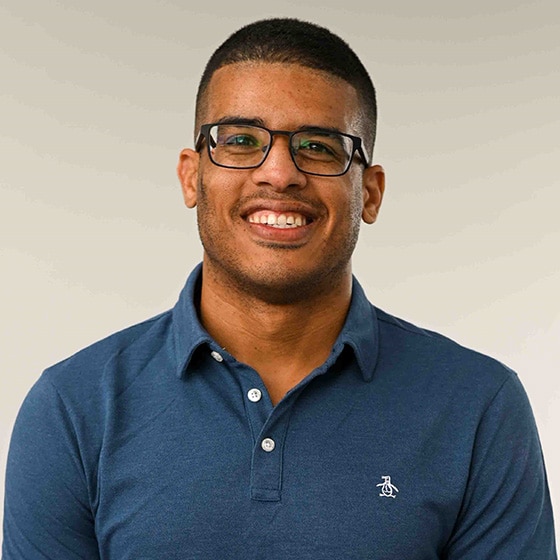 Lee Chambers
Lee Chambers is a business psychologist and founder of Essentialise Workplace Wellbeing. After a diverse career, spanning a range of sectors from corporate finance to local government, and building a video game business, he launched Essentialise in 2020. They support organisations in building wellbeing and inclusion strategies and deliver bespoke interventions and workshops.
He has won a number of awards for this work, including the Great British Entrepreneur of the Year for Service Industries in 2021. His first book, the Millenials Guide to Wellbeing, will be published later this year, and he can often be found speaking on wellbeing, gender equity and women's health.
VISIT WEBSITE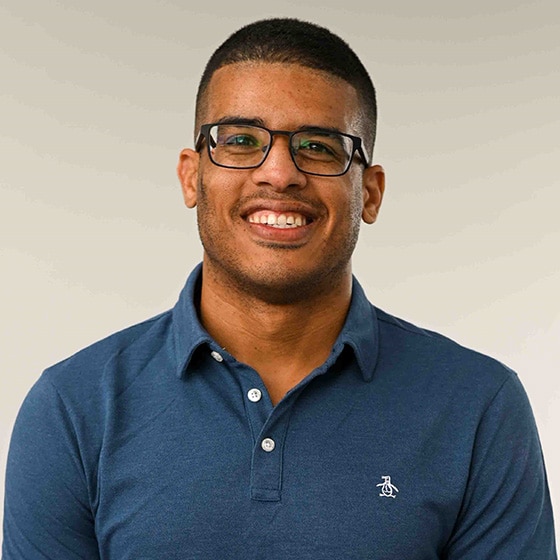 Lee Chambers
Psychologist and wellbeing consultant - Founder of Essentialise Workplace Wellbeing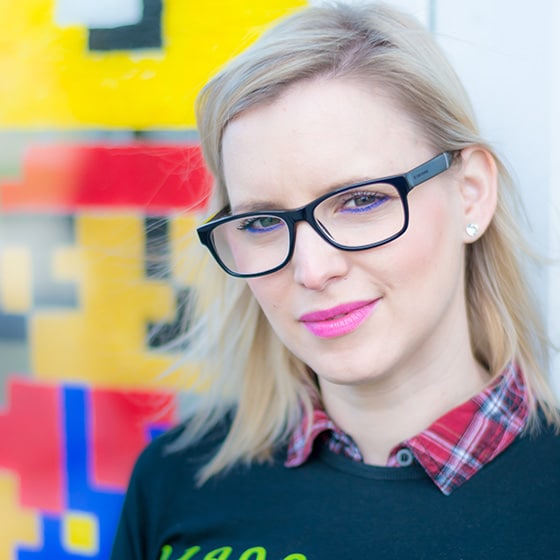 Marija Butkovik
Marija Butkovic is a lawyer-turned-entrepreneur, innovation and business consultant, feminist, and advocate for diversity and inclusion in the tech sector.
She is the founder and CEO of Women of Wearables - a leading global organisation and ecosystem by and for women and allies in wearable tech, health tech, and femtech industries.
Marija is also a Forbes contributor writing for the ForbesWomen, where her key topics of interest include diversity and inclusion, female leadership, women's health, and healthcare technology innovation.
She is also a startup mentor and advisor and has worked with various startup programs, incubators, and accelerators in areas such as marketing, business growth, and strategy.
She has been featured in major tech and business publications such as TechCrunch, Huffington Post, and selected as one of the Top 50 Most Influential Women in UK tech by Computer Weekly (2018, 2019, 2020), amongst many more other recognitions.
VISIT WEBSITE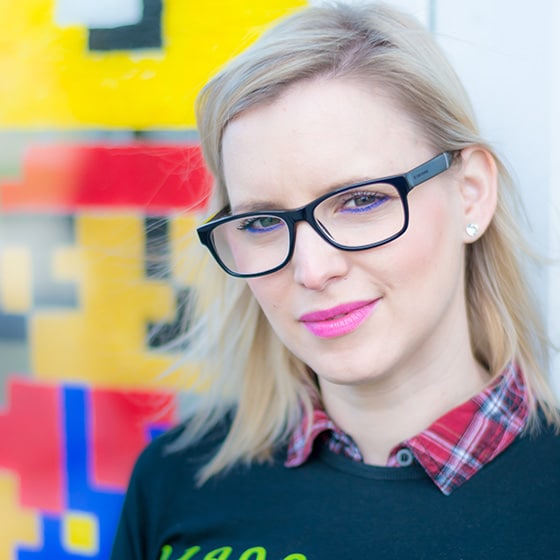 Marija Butkovik
Founder & CEO of Women of Wearables / Forbes contributor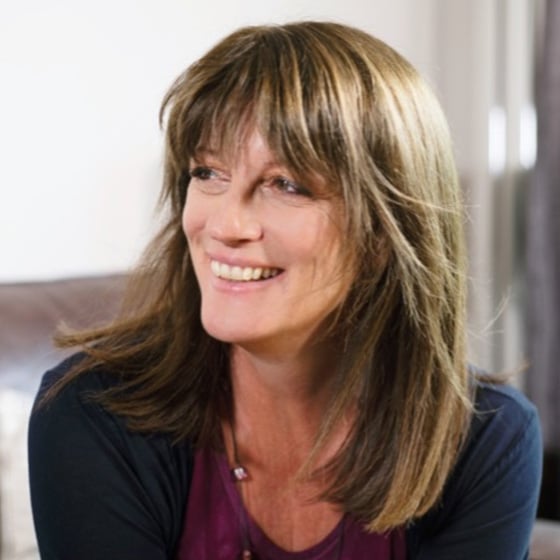 Nicki Williams
After failing to find any medical help for her health issues herself in her early 40's, Nicki discovered that she could turn things around using diet, lifestyle and natural supplements.
She is now an award winning nutritionist, author, speaker and a leading expert in women's health and hormones. She is the founder of Happy Hormones for Life, helping women of all ages to rebalance their hormones, reclaim their health and feel better than ever.
VISIT WEBSITE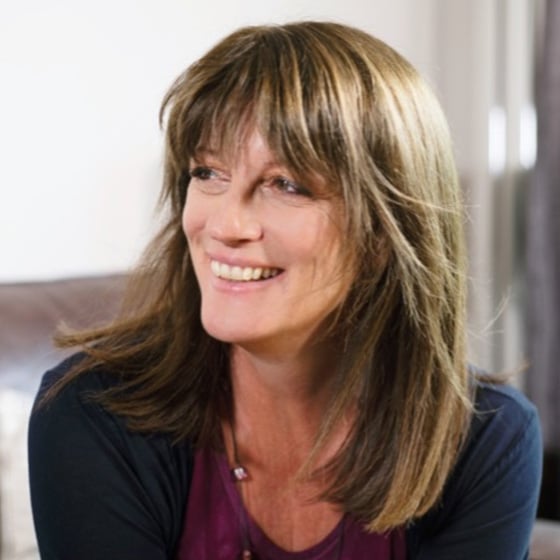 Nicki Williams
Founder of Happy Hormones for Life & Nutritionist
Nigel Denby
Nigel Denby BSc Hons, RD is a Menopause Specialist Dietitian and found of Harley St at Home – Menopause with over 18K members. Nigel is committed to supporting women to manage their midlife weight, improve their digestion and tackle more complex issues like Histamine Intolerance. The author of several books and a broadcaster across TV, radio and social media; Nigel is known for his no nonsense approach to making evidence based nutrition practical and achievable for real women living real lives.
VISIT WEBSITE
Nigel Denby
Founder of Harley Street at Home: menopause & registered nutritionist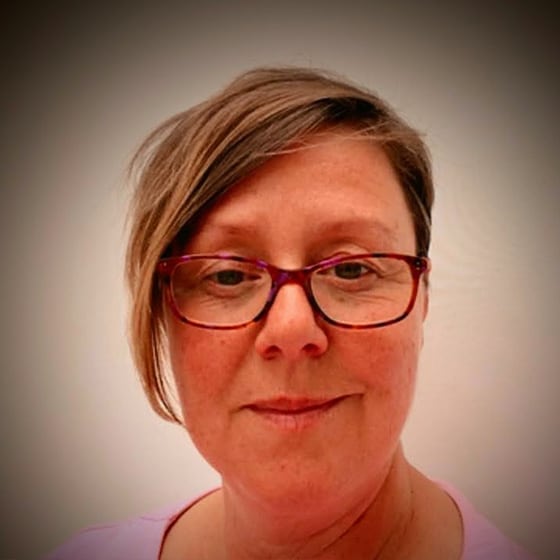 Emma Thomas
By day, Emma works in operations and strategy, but her alter ego is podcaster on the Middling Along podcast, launched in early 2021. Late last year she launched Menopause Mondays at her 'day job' to break taboos and bust myths around menopause. She's married with two youngish kids, lives in Oxford, and wanted to be a marine biologist or vet when she was little.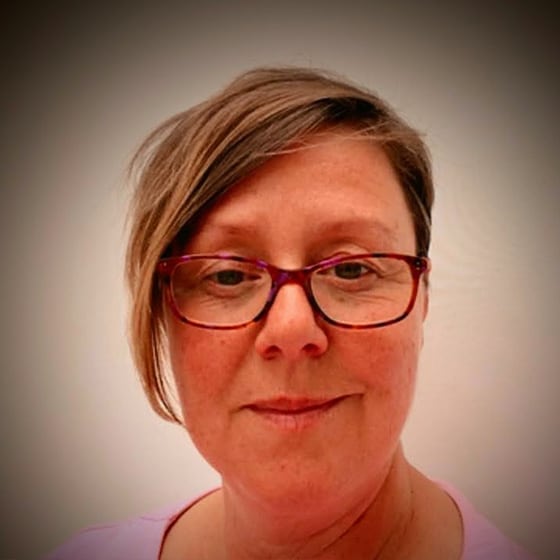 Emma Thomas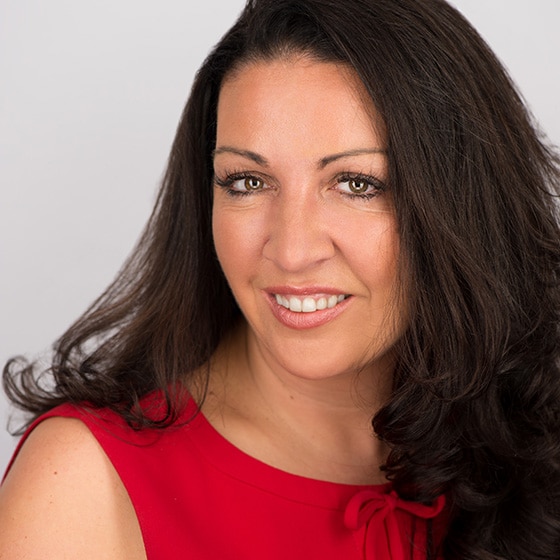 Vanessa Vallely
Vanessa has provided keynotes on a variety of career related topics for over 500 companies worldwide. She is also one of the UK's most prominent figures in gender equality and often provides guidance and consultancy to both government and corporate organisations who are seeking to attract, develop and retain their female talent. Vanessa was awarded her OBE in June 2018 for her services to women and the economy.
At the height of her career in the financial services, Vanessa launched the award winning WeAreTheCity.com as a vehicle to help women progress in their careers. Vanessa also founded the UK wide diversity forum, Gender Networks, which brings together diversity leaders from 85 cross sector firms to share best practice.
She has accumulated over 20 industry awards, and also sits on the board for Cancer Research UK as one of its Women of Influence.
VISIT WEBSITE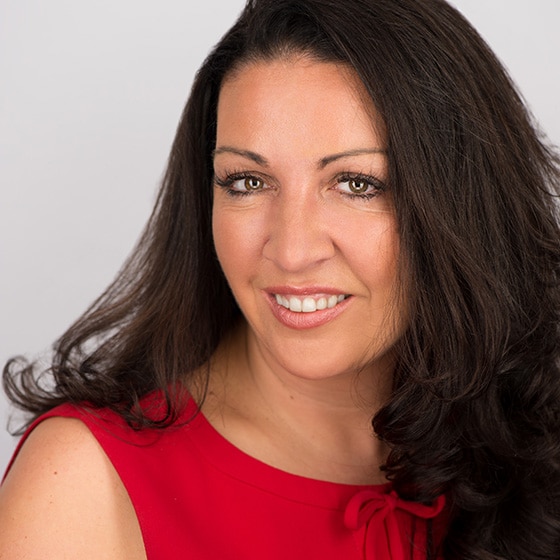 Vanessa Vallely
Founder & CEO of WeAreTheCity / International motivational speaker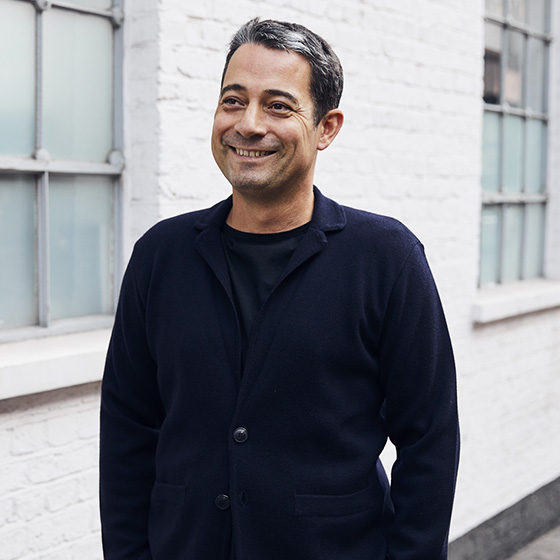 Chris McCafferty
Chis McCafferty is responsible for leading MSL's UK office and clients.
He is the founder of Karmarama's PR agency – Kaper and was previously Managing Director of Accenture Interactive's UK Experience Agency. His experience focuses on ensuring connected creative ideas for clients through a fuller and more seamless customer journey.
Before Accenture, McCafferty was at Shine Communications where he helped win clients including LastMinute.com, Volvic, Indesit and worked with eBay. Prior to that, he was responsible for communications at MSN at a critical time of growth for the brand.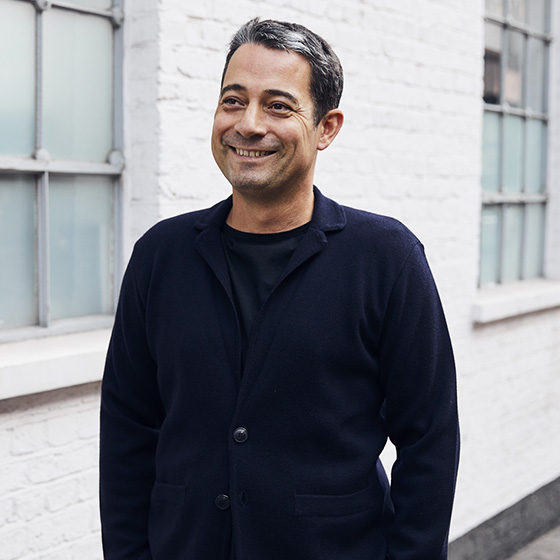 Chris McCafferty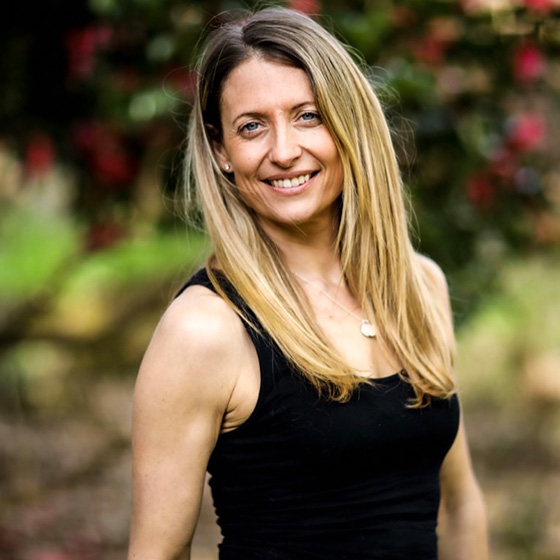 Kate Rowe-Ham
Kate Rowe-Ham is a fitness trainer with a special interest in how to train and nourish your body through menopause. Founder of Owning Your Menopause, Kate has built a community supporting and empowering women.
VISIT WEBSITE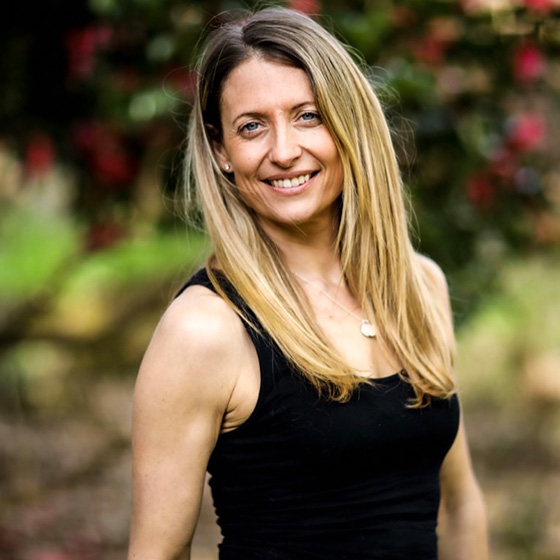 Kate Rowe-Ham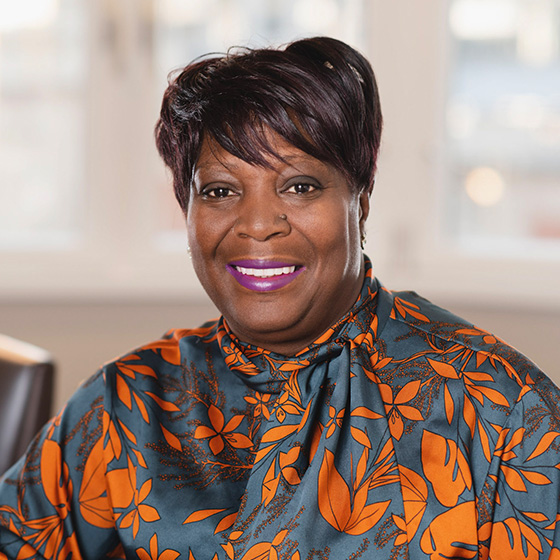 Dr Heather Melville OBE CCMI
With a career spanning over 40 years, Heather brings a wealth of experience across corporate and international banking, technology, and most recently in professional services, which positions her to advise leaders on both the challenges and opportunities in building commercially strong and inclusive businesses. She has a proven track record of helping companies to attract, develop and retain the very best talent whilst ensuring they create inclusive cultures that nurture innovation.
In 2017, Heather was awarded an OBE for her work, as well as an Honorary Doctorate from Portsmouth University, recognising her influence and impact on diversity in business. In 2021 Heather received the prestigious President's Medal for leadership from the British Academy of Management. She holds a number of trustee positions as Chair of CMI Women and Patron of Women in Banking and Finance ,and is also a member of the Executive Leadership Council (ELC), a global network of C-Suite leaders.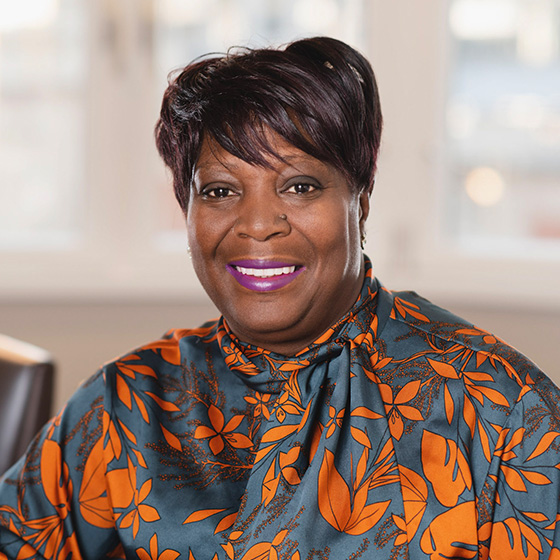 Dr Heather Melville OBE CCMI
Senior Managing Director at the executive search firm Ridgeway / Leads the Diversity, Equity and Inclusion Practice.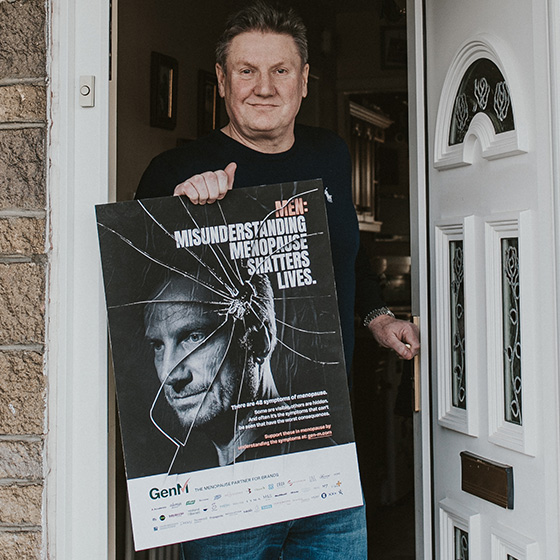 David Salmon
After losing his wife, Linda, to menopause-related suicide, David Salmon worked with GenM to help launch the 'Shattered' campaign in order to spread awareness of the menopause's hidden symptoms. Determined to make sure that no one else has to go through what his family has, David has bravely shared his story in several national press outlets. He also volunteers as a co-facilitator at a mental health group called It's 'Worth Talking About'.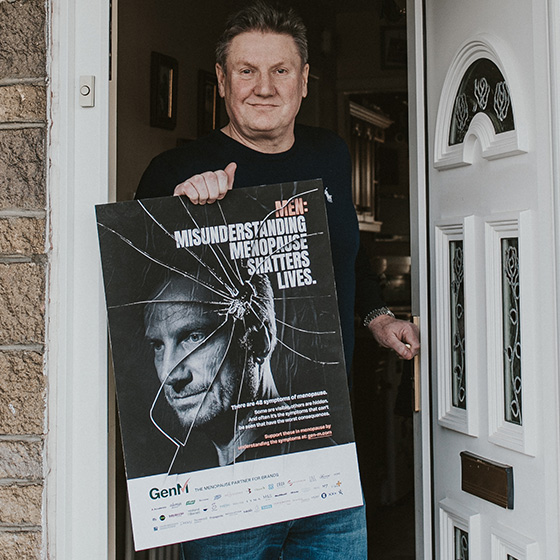 David Salmon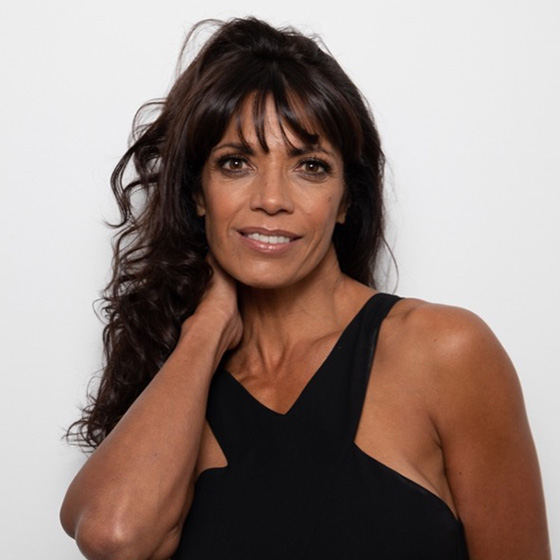 Jenny Powell
Jenny Powell is one of the UK's most experienced and recognisable presenters, having appeared in some of the most loved TV shows in the UK.
She currently hosts her own weekend Breakfast Show on Greatest Hits Radio Saturday and Sunday mornings, the critically acclaimed Hot Mess Mums podcast and is developing a TV show looking at her Cape Coloured heritage and her ethnic roots in South Africa.
Jenny is a fantastic live event host, compering several events a week and her professionalism, passion and sense of fun is evidenced by the number of repeat bookings she receives.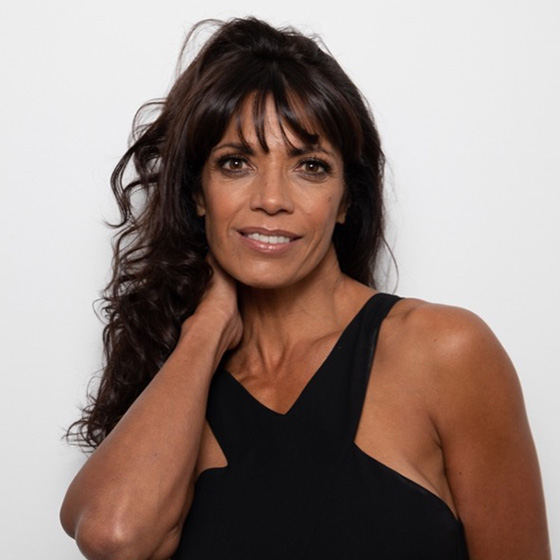 Jenny Powell
Television presenter and host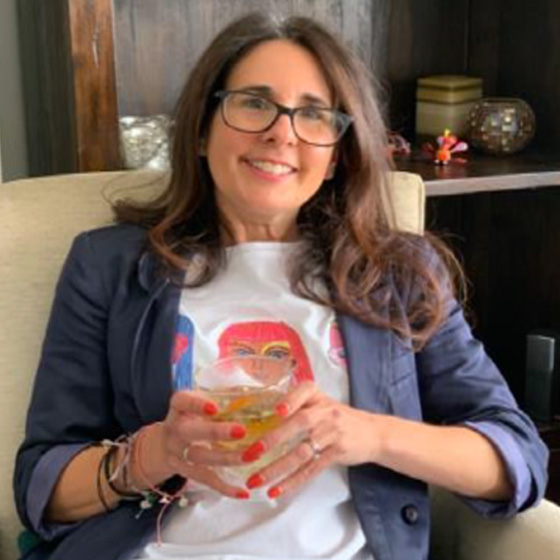 Lesley Salem
With a 25-year career in Insights and Innovation, Lesley Salem is now the founder of Over The Bloody Moon, partnering with companies to ensure they are menopause-friendly. Services include menopause policy consultancy, awareness events, managerial training, and e-learning resources.
Lesley is a certified health coach, specialising in menopause, menopause podcast hostess of The Change Makers and a well-respected women's health advocate who is a regular press commentator, having featured in documentaries around the world, including an ITV programme, coming out later this year.
Over The Bloody Moon is a company with a social heart. Their paid-for services helps fund a range of free resources and events for individuals with OTBM Club!, their latest platform to enhance menopause wellbeing. They have a thriving Facebook and Instagram community to support those impacted by menopause.
By being more aware of the signs, we can help others join the dots and respond in an appropriate and empathetic way.
VISIT WEBSITE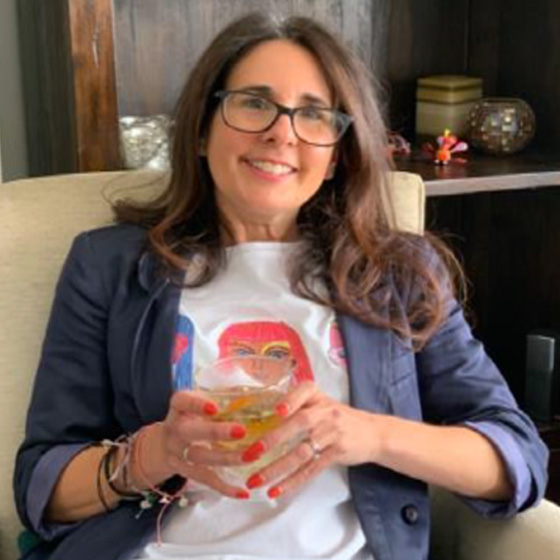 Lesley Salem
Founder of Over the Bloody Moon and leading menopause support provider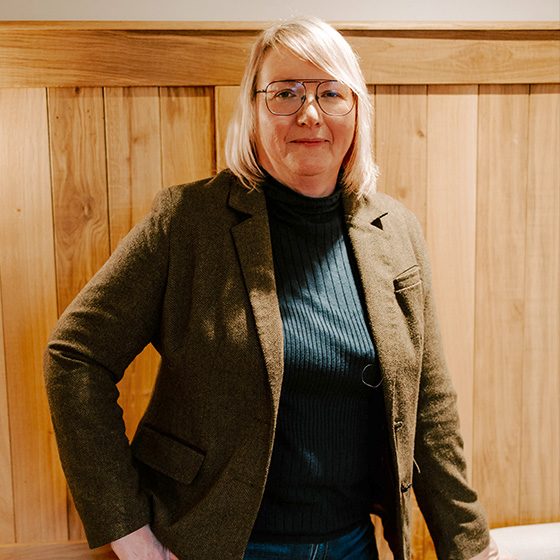 Sonia Bate
Sonia Bate is the entrepreneur who founded EDIT Development. Sonia has built a global leadership company over the last 12 years, and EDIT Development now work in 27 countries and with over 70 Fortune and FTSE 250 clients in their portfolio. Sonia is a sought after inspirational speaker, facilitator and a supportive but challenging coach. Her clients love her energy and focus to always keep learning. She lives and breathes growth mindset in all she does and believes that we need to stay curious as leaders to future proof ourselves, and as organisations we need to keep adapting to stay relevant. Sonia also sits on the Board of Trustees at MAG – with a mission to clear the world of landmines by 2025.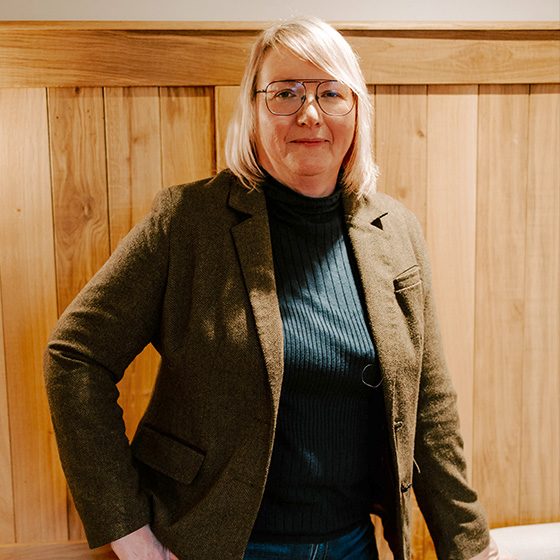 Sonia Bate
Founder and Managing Director at Edit Development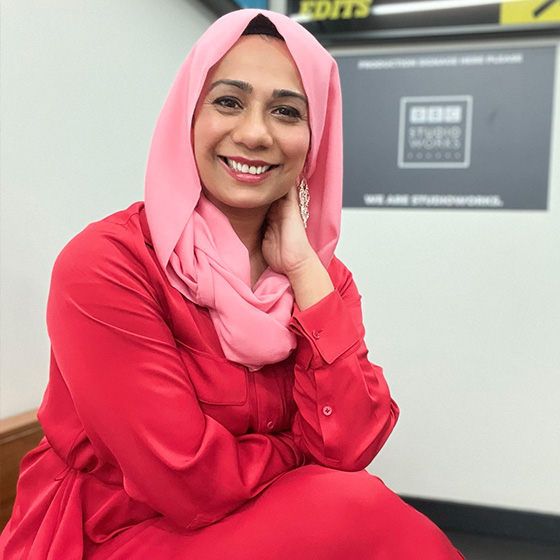 Dr Nighat Arif
Dr Nighat Arif is a NHS GP, with a special interest in women's health and menopause. She is the ambassador of the charity Well-being of Women and raises awareness of Women's health issues in ethnic minority communities.
Her candid, authoritative, bite-sized evidence based educational posts on medical matters has accumulated millions of views and thousands of followers on all social media digital platforms. Her work as a GP has been featured in British Vogue, Good HouseKeeping, Red and Hello! Magazine. Dr Nighat is currently the resident doctor on BBC Breakfast and ITV's This Morning. She is also the Sunday Breakfast Show presenter on BBC Three Counties Radio.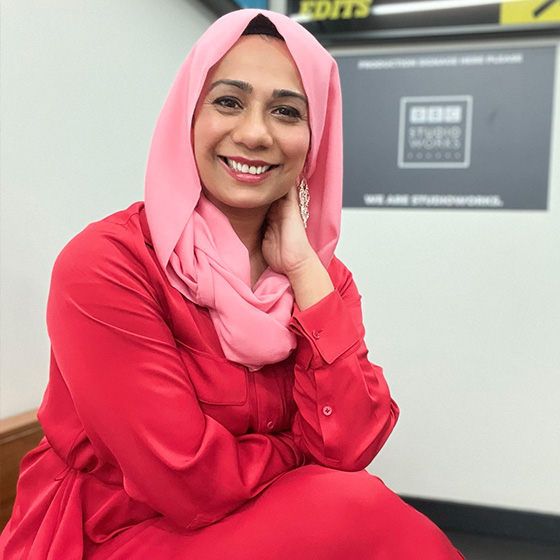 Dr Nighat Arif
NHS GP – Women's health and menopause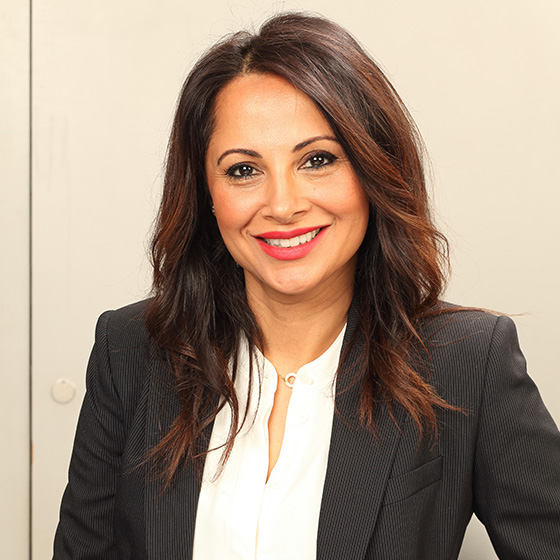 Dr Shahzadi Harper
Dr Harper is a forward-thinking menopause and perimenopause wellbeing doctor, founder of The Harper Clinic. She's also the author of The Perimenopause Solution.
Dr Harper herself is often in the media raising awareness on women's health issues and perimenopause/menopause: Boots magazine, Cosmopolitan Magazine, This Morning TV, Loose Women, Good Housekeeping, Daily Mail, Red Magazine to name but a few, as well as podcasts, with Liz Earle award winning skincare and wellbeing expert, ex Style Magazine Editor Lorraine Candy for Postcards from Midlife, SheerLuxe podcast, Lisa Snowden and more.
She was the keynote speaker for the charity Wellbeing of Women annual Lunch, speaker in Women's health advocacy group.
She has also given Menopause in the Workplace educational webinars and seminars to employees and staff of businesses and companies such as Channel 4, Axa Insurance, or Vichy L'Oréal for whom she is now the consultant GP and advisor on Menopause.
VISIT WEBSITE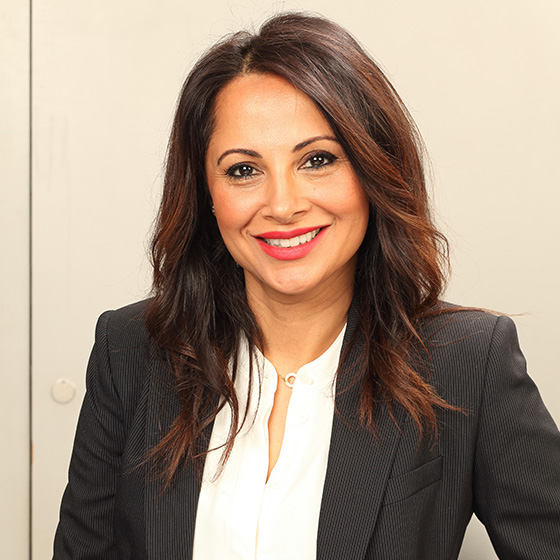 Dr Shahzadi Harper
Founder of the Harper Clinic - specialising in perimenopause & menopause well-being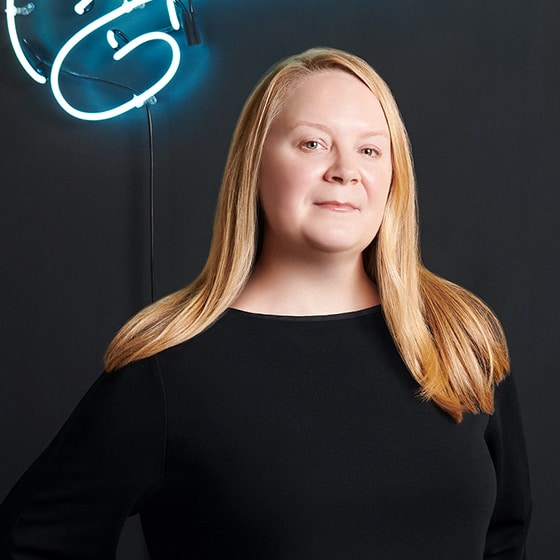 Kellie Chapple
Kellie Chapple is Global Chief Operating Officer at independent strategic brand design agency Bulletproof.
Originally from Melbourne, now based in New York, Kellie leads many of Bulletproof's global client relationships, from Diageo to Heineken to Mondelez. A love of building relationships and finding creative ways to get the best out of people drives her internal team building, and she believes in 'working smart', empowering the individual and the need for a stable and secure environment where people can thrive and be themselves. Kellie's collaborative approach, focus on design commerciality and the fact that she does sweat the small details have allowed her to get great ideas to market, including; Hovis 'Baked Beans' and Wild Brew 'Tiger'. Her work has been recognised by D&AD, with two yellow pencils to her name.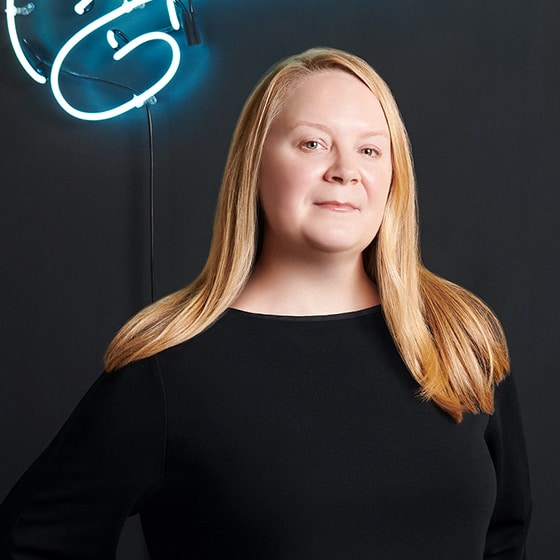 Kellie Chapple
Global Chief Operating Officer at independent strategic brand design agency Bulletproof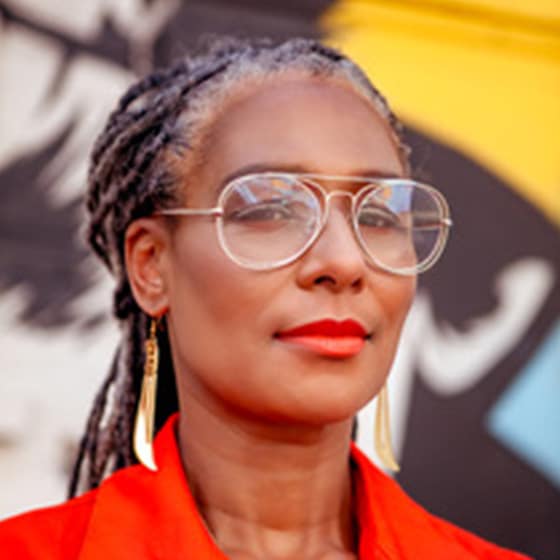 Karen Arthur
Karen is a post-menopausal grandmother, fashion creative and menopause activist. Her podcast, Menopause whilst Black, is committed to sharing the menopause stories of Black, primarily British, women. It is now entering its third season.
Karen's story 'How Anxiety and Depression freed Karen Arthur' was featured by Style Like U in their series 'What's underneath' reaching 458k+ views on YouTube to date. Karen has been featured in Vogue, The Guardian, The Telegraph, Times Radio, Channel 4, Sky Arts, NY Times and countless radio and podcast interviews. She has featured in menopause talks with Facebook, AllBright, Oglivy, Vichy, Bloomberg and Marks & Spencer to name a few. Karen speaks knowledgeably and passionately on a range of topics including menopause, mental wellbeing, fashion and creativity.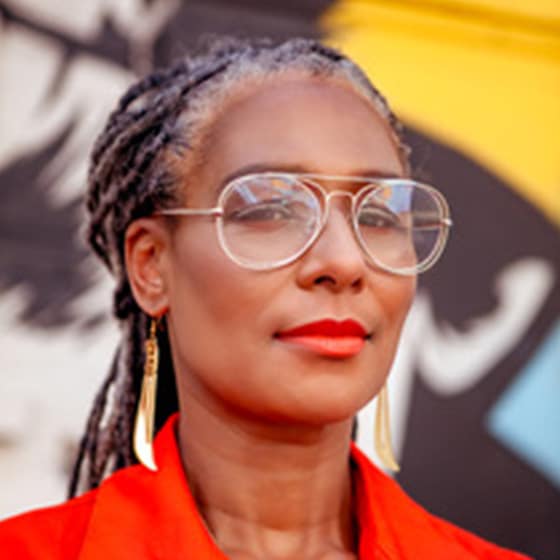 Karen Arthur
Fashion creative and menopause activist
ENTRIES OPEN
GenM Partners will submit their entries to GenM.
JUDGING TAKES PLACE
Judging panel will review all entries and select their winners.
WINNERS ANNOUNCED
Winning entries across all categories will be announced in an online broadcast.
Enter the GenM awards
Entries open June 2022