Our partner...

Simba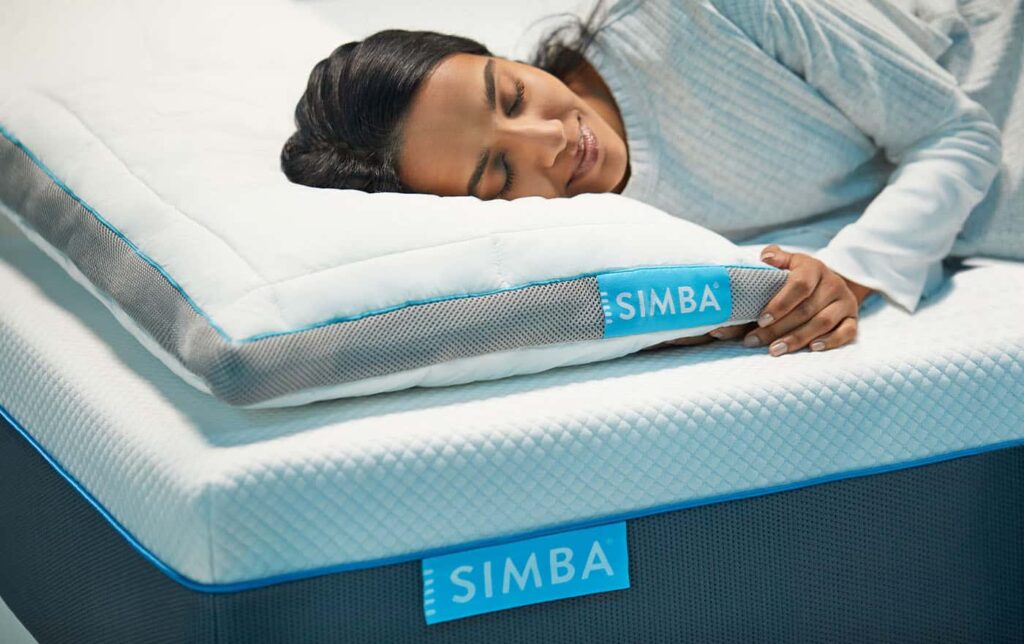 As a sleep tech firm, we here at Simba pride ourselves on engineering the perfect night's rest for all. That's why we've collaborated with GenM, the official menopause partner for brands.
Working together closely, we've adopted the M-Tick - the world's first recognisable menopause-friendly symbol. The symbol will make it easy for consumers to find products online that support one or more of the 48 symptoms of menopause.
Find the M-tick on our Summer Hybrid® Duvet, Stratos® Pillow, Hybrid Firm Pillow, Hybrid Pillow, and Cooling Body Pillow; all fitted with advanced Stratos® temperature control technology to help regulate sleep temperature, which can help support menopausal and perimenopausal women by providing an instant cooling sensation and actively drawing heat away from the body.
We are delighted to be working with GenM by displaying the M-tick so customers experiencing symptoms of menopause can confidently navigate their way to finding the Simba products that best suit them.

Our ethos is all about everyone getting the best sleep possible, and no one being left feeling the negative effects of a bad night.

By working with GenM, they can help us do just that.
Steve Reid

,
CEO and Founder of Simba
Menopause products available from
Simba