WE ARE
GEN M
The menopause
partner for brands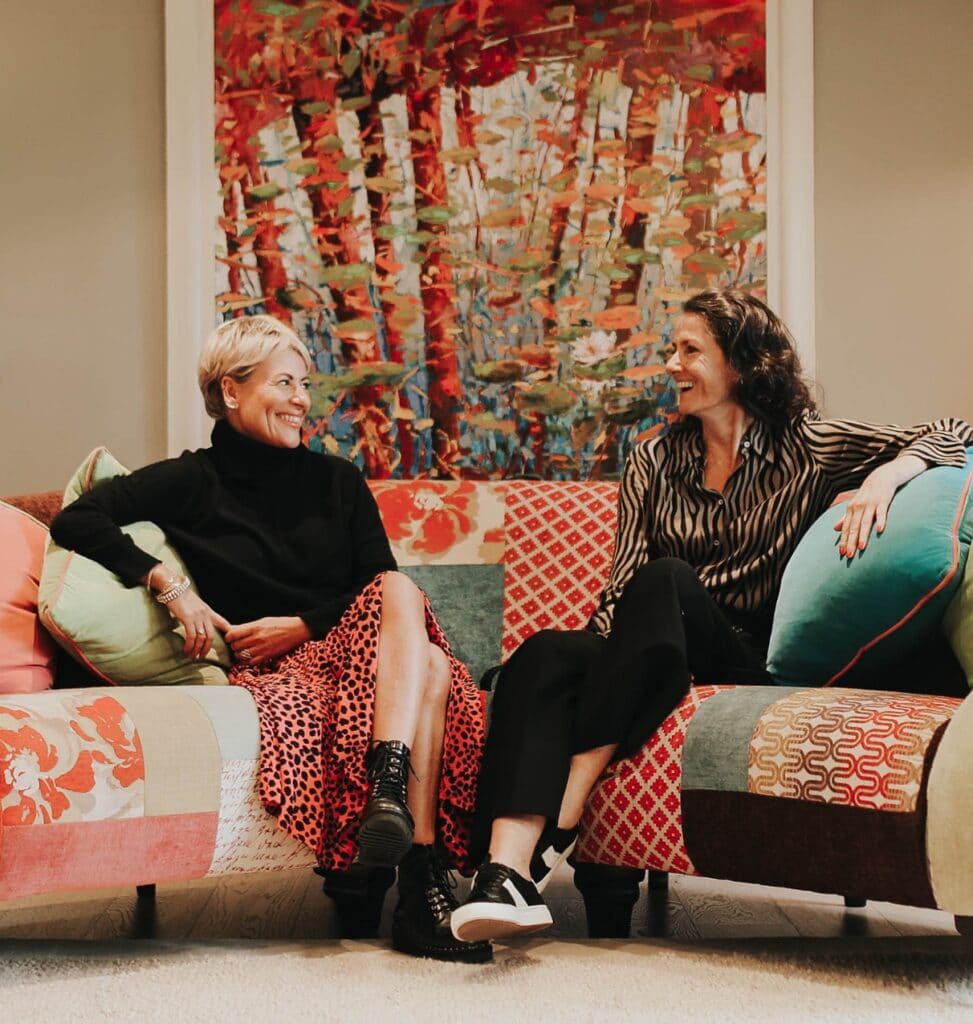 48 SYMPTOMS

1 COMMON
PURPOSE
We exist to incite a first-of-its-kind movement to make the menopause a more positive experience for everyone, and introduce forward-thinking brands, organisations and employers to this new, commercially attractive market in a responsible, ethical way.
Why? Because there are 15.5 million menopausal consumers in the UK alone. It's a market desperate for better understanding, support and representation. Now is the time to purposefully unite, so we can all cater for, better support and connect with this incredibly underserved audience.
Working closely with progressive organisations, we can all use GenM's ongoing groundbreaking research, knowledge and experience to better understand the 48 symptoms, provide better support to all those in menopause and signpost them to products and services that already exist
*Evidenced with medical, and/or clinical or credible data
FIND OUT MORE
We're calling for responsible brands and employers to
join us

as GenM Founding Partners in recognising and responding to the needs of those in menopause, and pledging to

serve the menopause better.
All GenM Founding Partners commit to our 6-point GenM Pledge to:
Become part of a revolutionary brand-led movement to improve the menopause experience for consumers and colleagues.
Unite in the education and awareness of the 48 symptoms of the menopause, and understand the impact these can have on those affected, both directly and indirectly.

Serve the demand for better showcasing of products and services that can support the 15.5 million menopausal women and those in transition in the UK and their support networks.
Take an active role in better representing the menopausal woman in future brand campaigns.
Be a voice too loud to ignore – a voice for change to make the menopause part of our everyday conversations, helping to break the taboo.
Use our leadership status to encourage other brands, organisations and employers to follow in our pioneering footsteps for the menopause.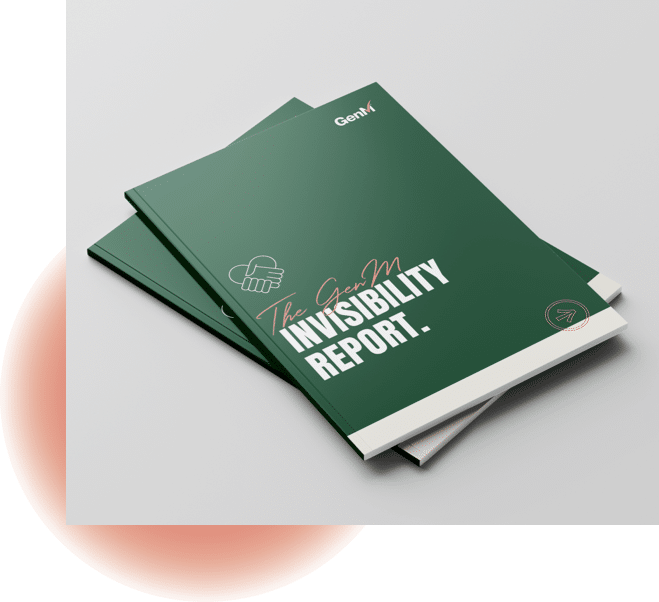 Our Invisibility Report broke new ground in understanding the impact of the menopause on women and those in transition, and it was the sheer breadth, depth and quality of our research that enabled us to be crystal clear about our mission.
This level of insight has never been available until now. And the results were little short of breathtaking. In a single report, we changed the way people view the menopause. And, with 97% of women believing brands should work harder to cater for the menopause, our key findings chime perfectly with our mission.
Download the full report for free here
Success for us
looks like this
- We start to deliver meaningful change for 'the change', GenM successfully unite 48 of the most responsible brands, organisations and employers – all on a mission to make the menopause experience better for all.
- Founding Partners use the 'Founding 48' logo across their internal and external and comms related to the menopause, promoting their commitment to the menopause and signing of the first ever GenM Pledge.
- We launch our national campaign, attracting the attention of brands and consumers alike to engage everyone in the menopause conversation.
– A massive thank you to all our Founding Partners for making our vision a reality.
- Over 200 purpose-driven brands join the first GenM Founding Partners and get on board with our mission, helping to increase the momentum of a positive menopause revolution.
- Leading retailers recognise the part they have to play, and introduce menopause-friendly aisles in stores to improve the menopause shopping experience.
- Online retailers provide better search engine facilities, giving consumers easy-access to menopause-friendly solutions for the 48 symptoms.
- GenM leads the world on ways to make the menopause experience better for all, launching the first and only menopause-friendly badge. The badge successfully signposts consumers to menopause-friendly products across an endless range of markets, including clothing, bedding, femcare, femtech, beauty, supplements, food and nutrition.
- Representation of menopausal women is commonplace in campaigns and marketing activity.
- Menopause-related conversations are normalised at home, at work and across society, empowering women, and their support network, to embark on the menopause without fear.
A massive thank you to all our Founding Partners for making our vision a reality.
Everyone's menopause experience is different. Friends Heather Jackson's and Sam Simister's began in their fifties – a time when they had big plans to reach new heights in their careers, and tick off every point on their extensive bucket lists.
But they were both totally unprepared for what happened next. The perimenopause hit both Heather and Sam hard. They headed to the internet, the doctor's surgery and the brands they loved most for solutions, but found conflicting, impractical and no good advice.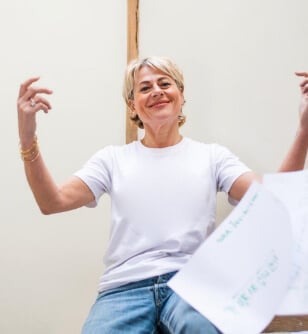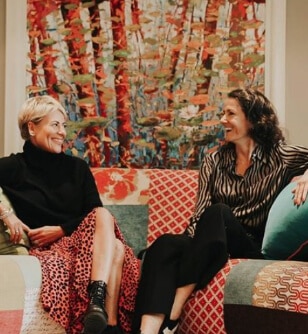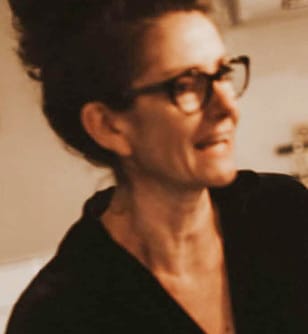 Disappointment turned into frustration, which turned into anger. Had they reached the age where they'd become invisible? For the first time in their lives, they had the extra money to invest in solutions for their symptoms, but the brands they'd been loyal to didn't seem interested in recognising and responding to their needs.
Out of personal experience came the desire to change things forever. They saw an opportunity to unite a collective of influential brands and organisations that would drive real change, make a real impact, and really resonate with people like them and wider society.
Armed with sheer grit and determination, Heather and Sam set out on a mission to inspire brands and organisations to better serve the menopause though menopause-friendly products, services, workplace policies and marketing campaigns. It's how they would normalise the conversation, improve the lives of millions of women and their support networks, and ensure the generation of women feel better supported at this pivotal time in their lives.
GEN M (short for Generation M) was born.