WE ARE GEN M
WE'RE ON A MISSION TO MAKE THE MENOPAUSE BETTER TODAY THAN IT WAS YESTERDAY
GEN M is for you if you're approaching, in, or on the other side of the menopause. If you're a partner, a friend, a colleague or family member of someone going through it. Or if you're an employer who wants to understand it better.
Our team began this journey from the same starting point you did – the search bar. They've done the hard work so you don't have to, spending the countless hours you simply don't have to comb through the good, the bad and the ugly. The result? The best of the menopause in one place.
Each of us will have a different experience. We're here to help guide you to the answers you're looking for so you can own your menopause your way.
Our resources hub is packed with GEN M-approved services, products, information and the champions already out there. We promise to only ever share finds from brands actively supporting women in menopause and perimenopause. We want to collaborate with those who are speaking out so we can do more.
This is just the start. We aim to make the whole menopause experience a more positive one, and to work with retailers, manufacturers and organisations to improve attitudes and find better solutions.
Why? Because we think it's about time our generation – Generation Menopause – take up the space we deserve.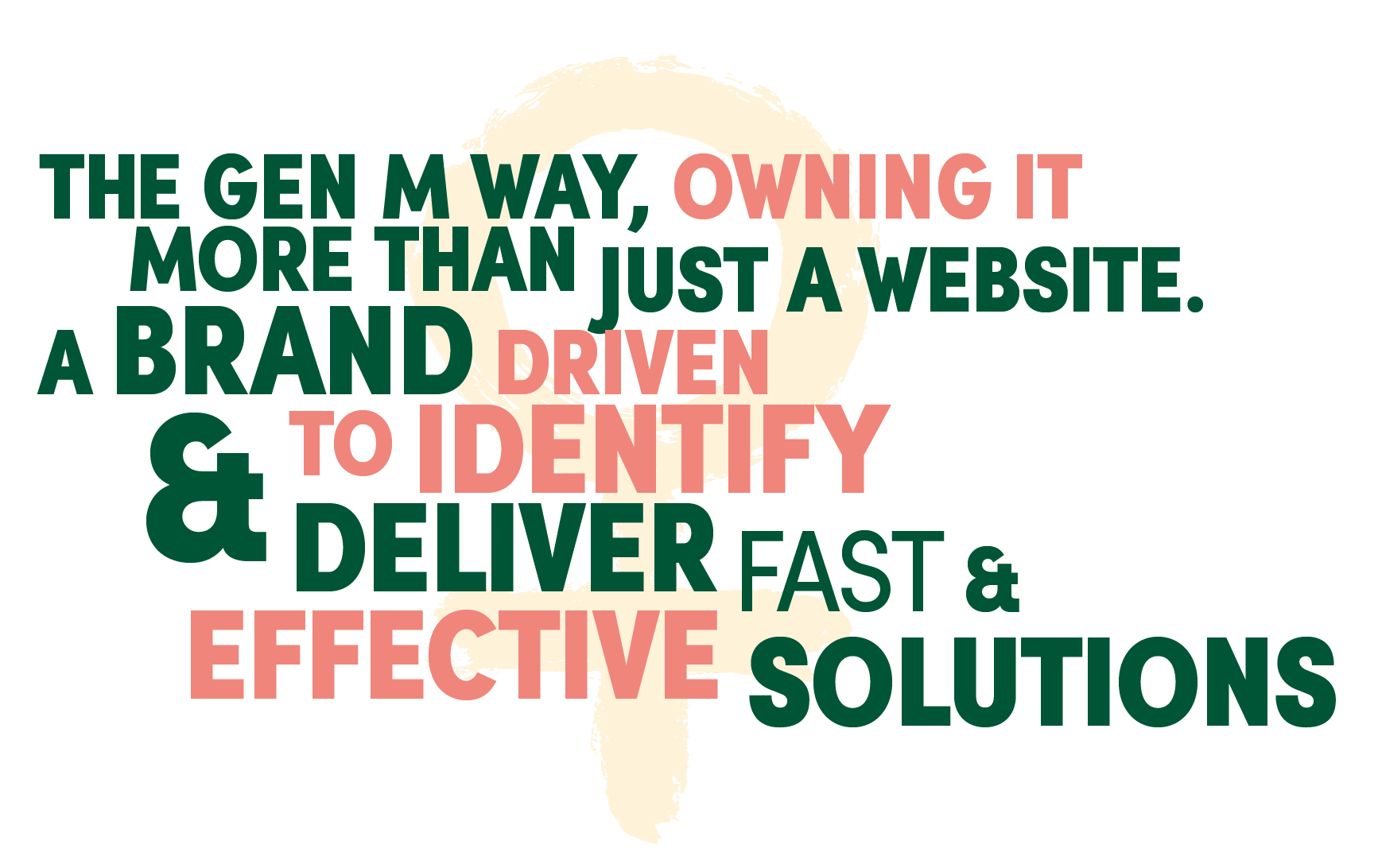 OUR PHILOSOPHY
OUR PURPOSE
Making the menopause experience better today than yesterday.
OUR VISION
To be recognised globally, as bringing together the very best of the menopause, in one place.
OUR VALUES
Here to make a difference. With an optimistic outlook, there is always a way.
By being resourceful, inclusive and collaborative.
Proud of our achievement.
THE GEN M STORY
Our co-founders Sam and Heather had big ideas for their fifties.
They thought they'd be like Thelma and Louise, driving off into the sunset on an adventure (minus the cliff scene). They'd work their way down an extensive bucket list. Reach new heights in their careers. This was going to be their time.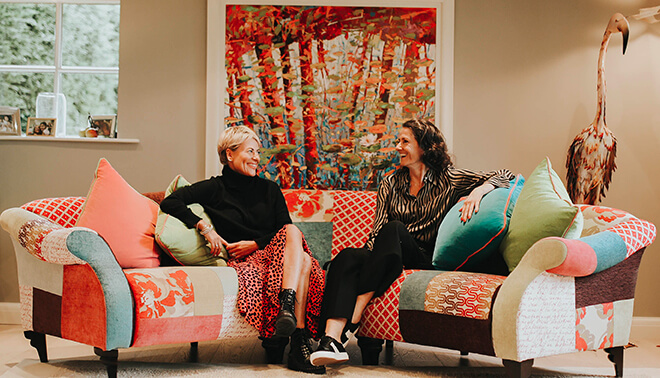 Co-Founders Heather and Sam
But they were totally unprepared for what actually happened… the perimenopause hit Heather and the menopause hit Sam like a brick wall. They headed to the internet, the doctor's surgery and to the brands they loved for solutions – but found next to nothing.
Disappointment turned into frustration, which turned into anger. Had they reached an age where they'd become invisible? For the first time in their lives, they had extra money to spend but the retailers they'd been loyal to didn't seem interested in fulfilling their needs. The advice they found online was often conflicting, confusing or just dry. And they were tired of being stuck in the doctor's waiting room...
Sam and Heather had never settled for less before, so why should they start now? Out of their personal experience came the desire and drive to change things forever. Putting their corporate knowledge and entrepreneurial flair to good use, they'd fill the void they'd found.
Generation M (GEN M for short) was born.
We are GEN M.
We've got this.
SOLUTIONS, NOT PROBLEMS
In a survey by the British Menopause Society, over half the women asked said the menopause had a negative impact on their life. We say it's time that changed.
There's also the partners, friends and work colleagues who want to show their support but simply don't know how. And it isn't just women affected by menopause either, both transmen and non-binary people with female reproductive systems will go through it too.
This site is designed for everyone, whether you're directly or indirectly affected. From managing symptoms to your time effectively, our resources hub brings you solutions.

TOGETHER, WE'VE GOT THIS.
hello world!