GenM launches its first national campaign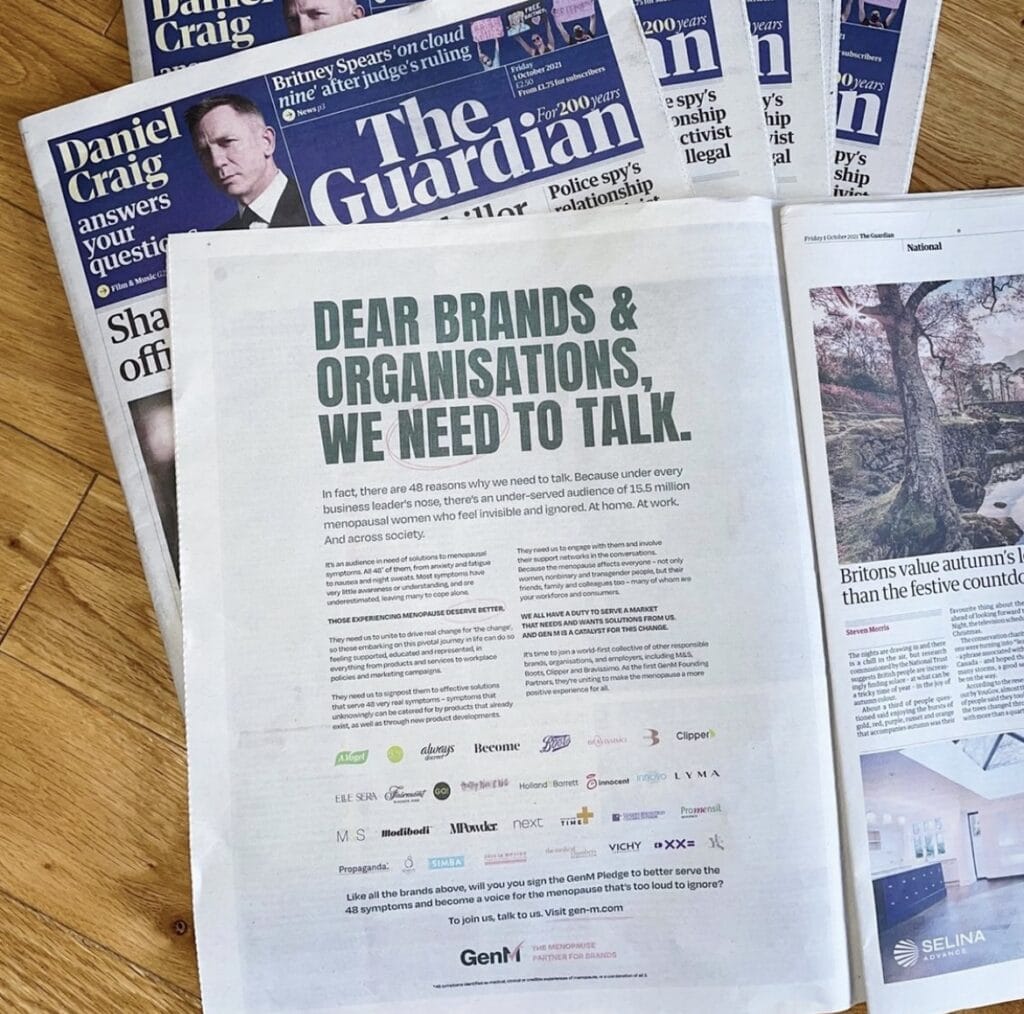 On 1st October 2021, we launched GenM with our nationwide campaign.
Stylised as an open letter to businesses, we published an advert in The Guardian on 1st October asking for brands and organisations from all sectors to commitment to better understand the needs of those going through the menopause, use their platforms to normalise the conversation around the topic, and review how their policies, products and services can improve the menopause experience. We also used the campaign to announce our Founding Partners and position them as leaders in improving the menopause experience and transforming attitudes.
The campaign was a huge success, with international PR coverage from the links of Campaign Live, The Grocer and The Drum, to name but a few, and really helped to cement our position as the menopause partner for brands, as well as highlighting our founding partners as being amongst the first to recognise this underserved and underheard market and strive for change.
Join the

Menopause revolution