WHY SHOULD YOU READ IT?
We asked 2,000 UK women between 35-60 about the menopause. We wanted to understand how they felt, what they knew, what they desperately needed – and what they wanted.
This level of insight has not been available until now.
Never before has such a wide age group – including women who are not yet in menopause – been sampled on this topic.
Our findings are evidence to what many of us have suspected for a long time.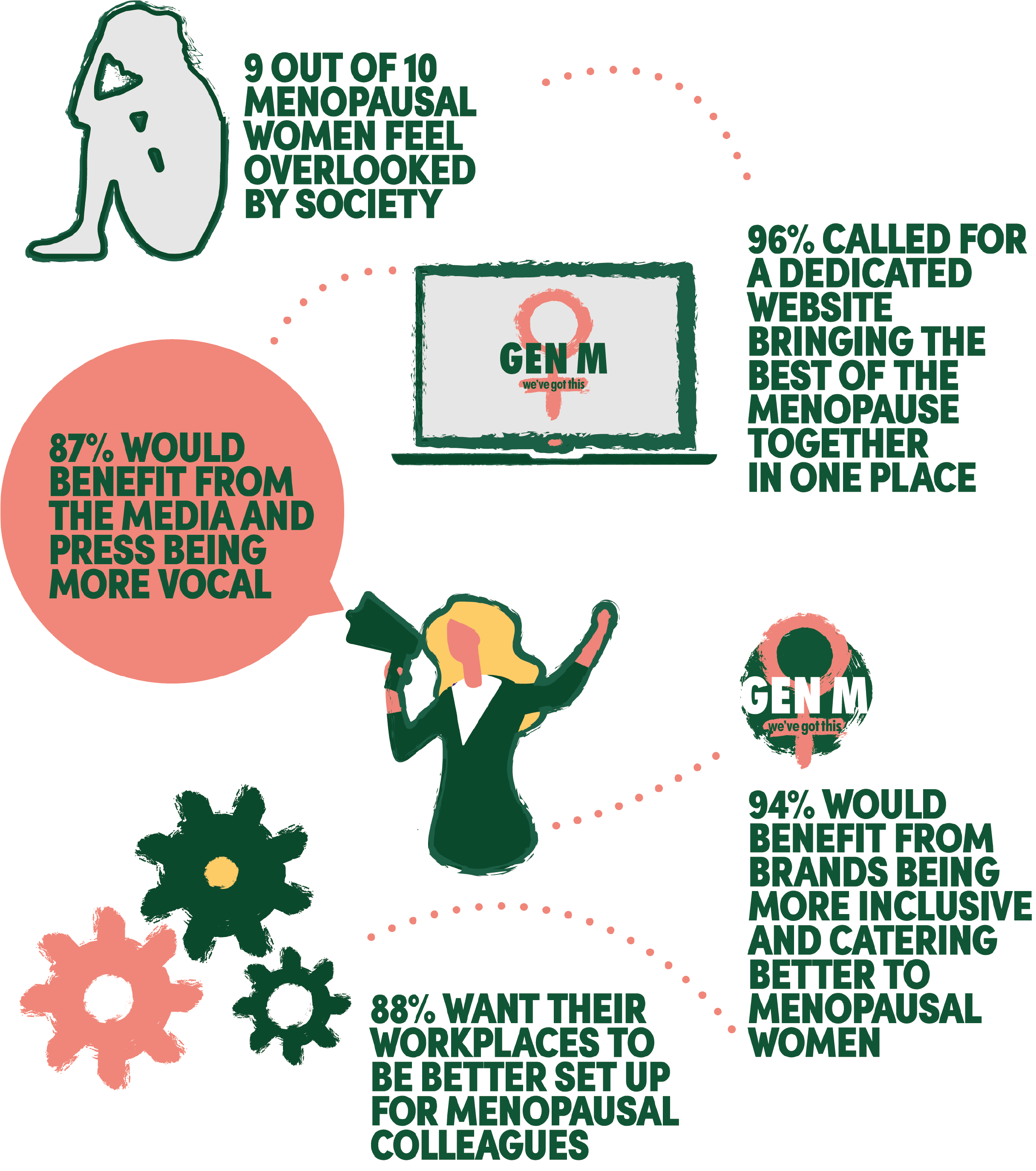 There's so much more to learn from our research.
If you're a brand, retailer, manufacturer or employer
– it's time to read our report, wake up and act.

If you're navigating the perimenopause or menopause
read our report and know you are not alone.

Together, we can all make the menopause experience better today than yesterday.

Download your FREE copy