In 2021, the menopause had a huge impact on the national conversation. Thanks to the campaigning of activists, celebrities, politicians, and of course our very own GenM Founding Partners, this issue hit the limelight in an unprecedented way.
With brands and individuals alike beginning to understand the importance of understanding and accommodating the menopause, changing the conversation and breaking the taboo, it's important that we keep this momentum going into the new year.

So, what can brands and employers do to improve the menopause experience for 15.5 million women in the UK today? Here's a list of menopause resolutions to tick off in 2022:
1/. Inspire to think differently

As the saying goes, change starts from within, and that's certainly the case for employers wanting to play their part in improving the menopause experience. After all, the more you can inform and educate staff about the menopause, the easier it will be to attract consumers, and retain staff affected by the menopause.
GenM, we think that it is crucial to address the role that workplaces have in understanding the menopause and making it a more positive experience for those who go through it. After all, the menopause doesn't just affect those directly experiencing it. It also affects anyone who lives, works, or socialises with them.
2/. Inform on the 48 menopausal symptoms

One of the key findings among women surveyed in the GenM Invisibility Report is the lack of knowledge and understanding surrounding menopausal symptoms. In fact, most women surveyed could name only 3 of the 48 symptoms associated with the menopause, meaning they don't look for or receive the correct care, support or treatment. This highlights the need for better education and signposting to menopause-friendly products and services.

Brands can step up by raising awareness for the 48 menopausal symptoms, and marketing solutions to effectively support specific symptoms. Health and beauty retailer, Boots, has introduced a fantastic 'shop by symptom' feature on their website, giving consumers quick and easy access to menopause-friendly products that can ease their symptoms and help them feel in control.
3/. Normalise the menopause conversation

Fostering an open culture at work is essential to normalising the menopause conversation, empowering employees to talk freely about their experiences and emotions. One example of how to do this is to start an internal support network that is dedicated to the menopause and encourages colleagues to discuss the subject confidently.

Menopause support groups can bring great comfort to employees experiencing the physical and emotional impact of the menopause and talking with other like-minded people can help them realise that they're not alone. Support groups can also raise awareness for those indirectly affected by the menopause, such as men with a menopausal partner or family member. Marks & Spencer is a great example of this with an internal group such as Menopause Network – a group aimed at helping people feel comfortable to talk about the subject openly, as well as providing a listening ear and helping to turn this into a positive experience.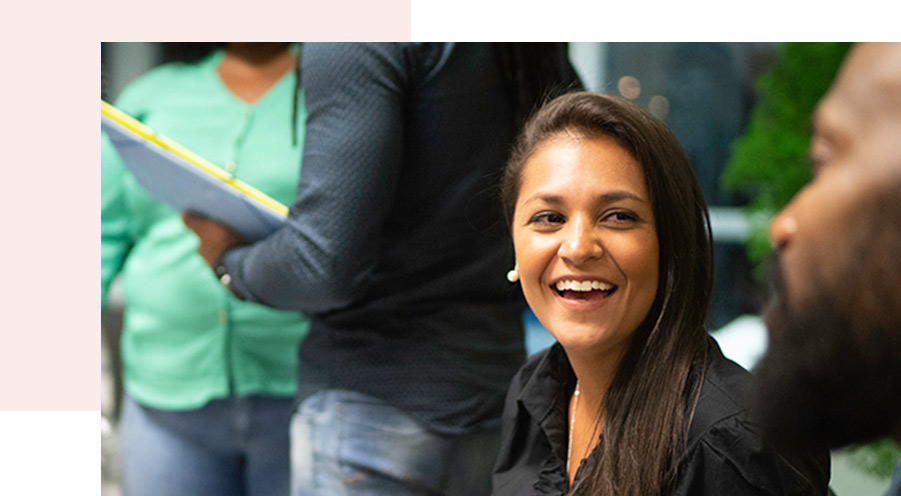 The change is called 'the change' for a reason. It changes everything, including shopping needs and spending habits. There is a big white space here for brands and marketers to step in and win the hearts, minds and a share of the under-served menopausal market.

As we've seen last year, this market is starting to wake up to this and demand what they deserve. In 2022, it's an opportunity that brands cannot afford to ignore..