Published on:
3 June 2021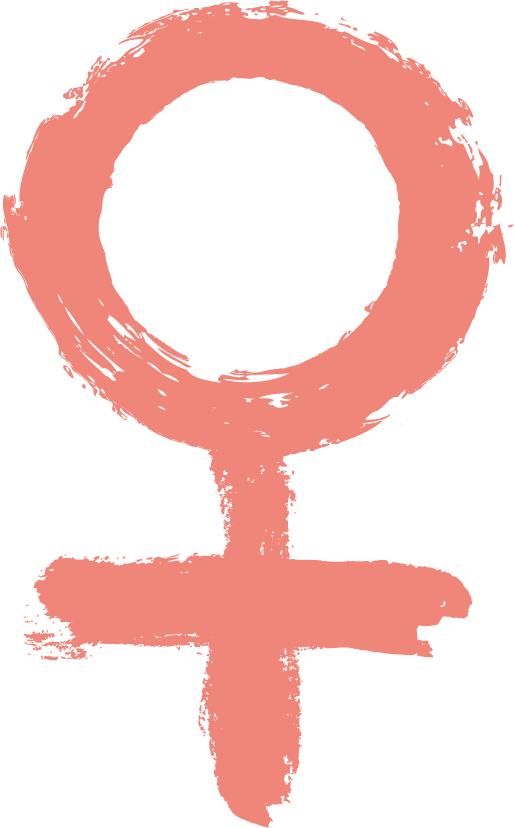 So you've spotted that your body or mind (or both) are doing unusual and baffling things. Symptoms of the perimenopause are popping up thick and fast… or perhaps you've been trying to jump menopausal hurdles on your own for some time?

Either way, you've decided that enough is enough. You're through with trying to deal with it on your own. Now is the time to ask for some help.

You're all fired up. Nervous but determined. You make the call...
And then you can't get a blooming appointment at the docs or the menopause clinic for ages.

There is a silver lining
We know. It's all incredibly deflating and frustrating. You want some help right now. What on earth are you meant to do in the meantime?

Well, the silver lining to all this is you now have time to get all your ducks in a row, before you plonk yourself in front of a medical professional.

There's a lot you can do to help yourself get appointment-ready and make life happier and more comfortable. You can take control now – you don't have to wait until you are seen.

That's why we're here
At GEN M, we are determined to make the menopause better tomorrow than it is today, by empowering women to improve the quality of their lives as they go through hormonal change.

Our founders, Heather and Sam, were propelled to set up this site following their own experiences in trying to navigate the menopause. They wanted to give other time-poor, busy women the support and information they wish they'd had at the start of their journey:
"Simply put, I wish I had been better educated and prepared for the changes that my body was going to experience. I wish I had read up on HRT and was ready to make my decision when the time came to discuss whether it was right for me with an expert, rather than wait for 2-3 years."

Sam

'I really wish I'd been better educated and better prepared about the perimenopause. Instead I allowed myself to be literally hit by a bus that I neither saw coming, nor knew what to do once it had hit.'"

Heather


Heather and Sam's top ten
There's so much great information on our site… but we appreciate that it might take you a while to read it all. So, for this article, we simply asked our founders what they wish they'd done before their first trip to the menopause clinic.
Read on to discover positive action you can take before you talk to the people in white coats (that's doctors, not psychiatrists… but these pointers will help you cope physically and mentally).
Give yourself regular chunks of down-time, during the day and before you go to bed.

A new Microsoft study shows that even 10-minute breaks allow your brain to rest, calm down, and then be more focused and engaged.

Yeah, yeah. Easier said than done, I hear you cry. But if you want to help your mind cope with fluctuating hormonal levels that can ramp up stress and brain fog, change the way you go about your day little by little. And once you've carved time out, protect it at all costs.

2.
EXERCISE REGULARLY AND MIX IT UP

Movement is so good for you during the menopause. It releases tension and endorphins and helps your body work optimally, relieving a whole host of symptoms.

Try new activities, some different classes. Find a mixture of things you love, to keep you pulling on your lycra with enthusiasm. This is your chance to change your attitude to exercise and shift out of your comfort zone to a healthier, calmer you.

Strength exercise moved Heather into a new era. She'd always been about sweat and HIIT, but adding weight training into her weekly routine gave her an enjoyable focus; maintaining her muscle mass and keeping her core and bones strong.

Take a look at our fitness section and be inspired! All the providers featured have tailored their support with menopausal symptoms in mind.

Heather also found that rebooting her diet to eat food that suits this period of her life has been a game changer in terms of energy and generally feeling better.

Importantly, she didn't go to see a nutritionist with the aim of shifting any pounds. Heather was more interested in overhauling how she felt inside:

'My weight has not changed either way, but it's a boost to know I'm putting the right fuel in my engine.'

Heather
The food we eat has a profound effect on our health. If you too would like to power a better menopause, then why not hop along to our nutrition section to find a list of professionals and websites that will help you tweak your daily fodder to lessen your symptoms and get a new lease of life.


You wouldn't train for a marathon in flip flops and a g-string that's a size too small. Ouch. You'd buy suitable trainers and some comfortable undercrackers.

As Heather says, the menopause can be the longest marathon you'll ever attempt. Get your head around the fact that you have entered a different stage of your life and adapt accordingly.

Don't just make do and mend with what you already have or what you have always done. Invest in the right kit, whether that's anti-flush clothing, sweat-proof foundation or a weighted blanket to help you feel less anxious at night.

Take a roam around our resources section, where you can find everything from femcare to daytime, bedtime and anytime outfits especially for mid-life comfort.

You can also learn from others who have been there. Join a community support group to pick up advice gems. A few small changes can add up to you feeling a lot better.

8.
Consider natural alternatives

Have you considered natural remedies? Perhaps they could help with some of your symptoms?

Now, if you are willing to go down this earthy route, but you've already spent hours in Holland & Barrett staring blankly at the shelves... we can help.

We understand that the bucket loads of natural supplements and therapies out there can be mind-bending. How do you know which one to take? What can they do for you? Is it safe to try two or more together? How long will they take to work?

We advise you speak to a professional natural health practitioner about your symptoms before you fork out for a load of pills, tinctures or treatments.

To give you a head start, we can help you swot up on specialist supplement providers. We also explain more about Ayurveda, Chinese Medicine, Western Herbalism, Homeopathy, and Naturopathy in our natural advice & support pages.

9.
Keep track of your symptoms

When you're busy and your memory has sprung a leak, it may be hard to remember when you last had your period, pinpoint what brings on your hot flushes or make a note when your mood plummets.

But this kind of information can be gold dust when it comes to sharing your symptoms with your doctor or at the menopause clinic.

Keep a diary. Or, if you are already attached to your phone, record what's going on and when by using one of the trackers on our femtech page. Heather wishes they had been around when she started with the perimenopause:

'I believe this could have helped me enormously to articulate how I was feeling and nail down all the symptoms I was experiencing.'
Even before you talk to a medical professional, you may be able to spot patterns or notice hormonal activity ramping up. And if you are not sure what's menopause or not, take a tour around our perimenopause and menopause symptoms pages.

10.
Get prepared… and be brave

So, imagine it's the day before your appointment. Are you ready? Do you know what you are going to say? What do you want or need from the clinic or doctor?

We understand you may feel nervous. It might be the first time you've spoken to someone about your symptoms. Or you may not have contacted your GP since the first lockdown (there's been a 30 per cent drop in people going to the doctor since March 2020).

When we are about to enter any situation that makes our palms sweaty, it's always a great idea to practise first. Say things out loud (it will help, even if you feel daft). Just as you would prep for a job interview.

As well as taking your symptoms log, it makes sense to write a list of questions, so you don't have to remember everything and can really focus on what the doctor is saying.

And please, if you don't understand something, ask them to clarify. Then ask them what's next. If they can't help, who or what can they recommend? Be as assertive as you can:

'I wish I'd questioned my doctor more, I knew I wasn't feeling right... but I just couldn't put my finger on it.'

Heather

Let us know

We hope that this top ten helps you to feel more positive and in control as you count down the days to medical advice.

We'd love to know how you get on as you prepare for your clinical close up. Or perhaps you've already found your own ways to cope and decided you no longer need an appointment?

Either way, please do contact us at [email protected] to share your story and inspire or stand shoulder to shoulder with the rest of our courageous GEN M tribe.
hello world!