Published on:
26 May 2021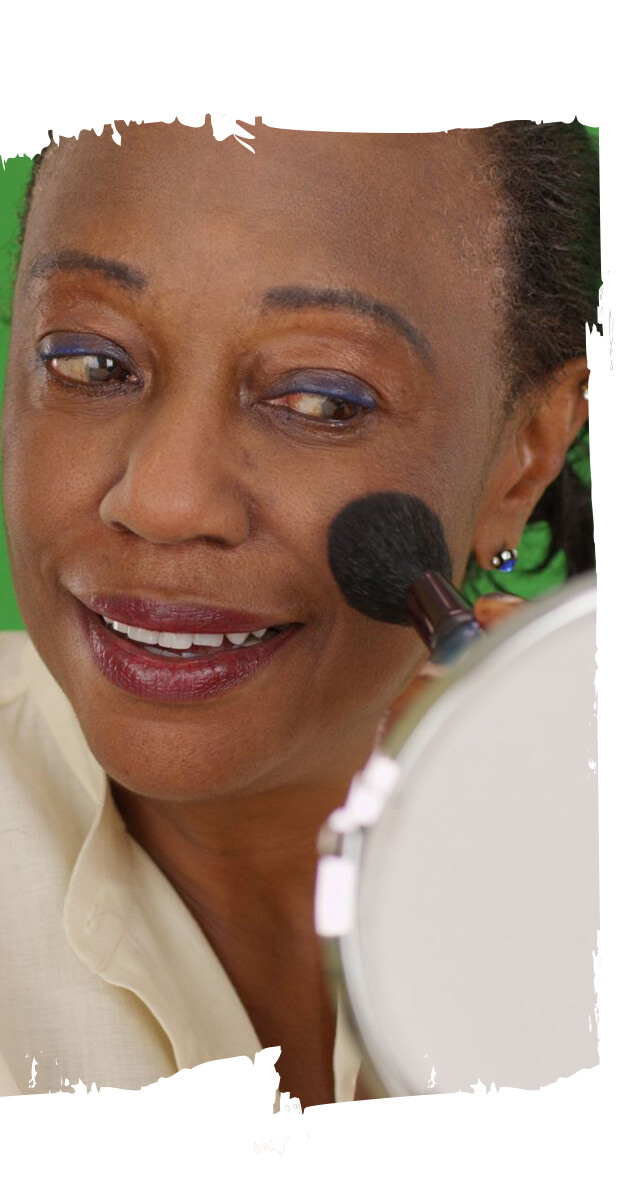 Are you finding that your trusty 'go to' products just aren't working for you anymore?
Not sure what to use that will suit your menopausal skin, highlight your best features and make you feel good as you journey through your 50s and beyond?
Instead of trying to figure it out surrounded by the blinding glitter of the high street makeup counters, grab a cuppa and read some top menopause makeup tips given to us by 'Look fabulous Forever' founder Tricia Cusden.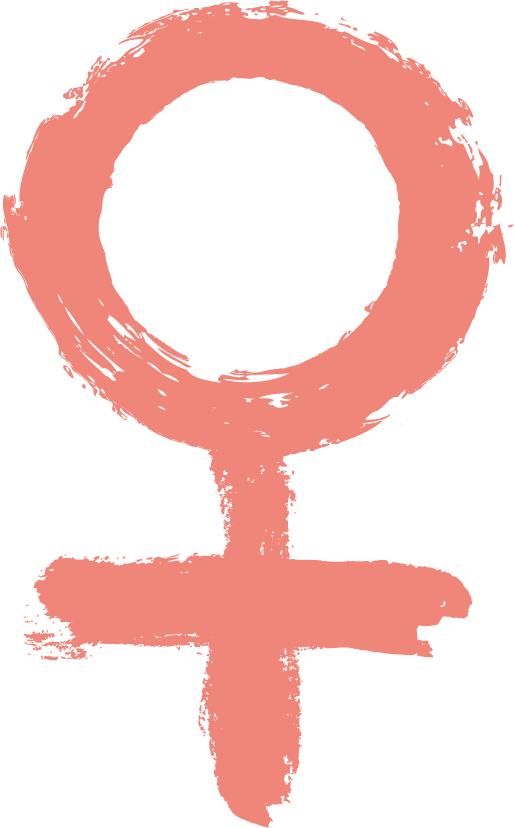 From frustration to founder
Like 87% of the 2,000 women we interviewed for our Invisibility Report, who thought mid-life women were overlooked by society and brands, Tricia felt ignored by beauty retailers and struggled to find products that suited her skin.
So, in 2013 when she was 65, she took action and created her own range of makeup and skincare specifically for older women. But it's not just a beauty brand. Tricia describes it as a movement that celebrates mature beauty, challenges perceptions and embraces the benefits of ageing. A woman after our own heart!
Describing her love of makeup as 'wellpaint' not warpaint, Tricia doesn't just feel better when she includes makeup in her self-care, it's a statement to the world:
"My carefully applied red lipstick isn't signalling 'engagement in the war of attraction', it's signalling 'I'm still here and I matter too!' I refuse to accept society's estimation of me as of little interest, value or worth as a human being because I'm an old woman."

But why do older women need different products?
Post-menopausal skin can be a tricky canvas as it has less elastin, collagen and melanin... and the glycosaminoglycans in the skin become less efficient at absorbing water.
Tricia likens it to blotting paper: "Because the surface is bumpier, it's drier and more absorbent, and you can't draw clean crisp lines on it any more."
That's the bad news. However, the good news is that makeup and skincare specially formulated to compensate for these problems can work wonders to boost your radiance, make you look fresher and help you feel foxy.

Tricia's top tips
So here we are. Here are Tricia's tried and tested solutions to skin changes and cosmetic challenges. What can you do to make your makeup work for you? Over to you Tricia...
Skin change 1: less elastin
Increase in fine lines, wrinkles and skin starts to sag.
Skin solution

Moisturisers and serums rich in hyaluronic acid whip thirsty, dry skins into shape. Vitamin A (or retinol) is another key ingredient for menopausal skin – it is brilliant at improving the look of fine lines and wrinkles and keeping the surface of the skin brighter and in better condition.

It can be hard to get crisp, sharp edges to eye liners when you have older skin, and lipstick can 'bleed' into the lines around the mouth.

Once you've established a great skincare regime, use face, eye and lip primers to help rectify these problems. It will also help your makeup go on more smoothly and stay in its place, and smooth your fine lines and make open pores less noticeable.

Skin change 2: less collagen
Increase in wrinkles and naso-labial folds (also called 'marionette lines') from nose to chin become more prominent.
Skin solution

Use a creamy concealer in the same colour as your foundation to make these lines less noticeable. Look for ones with hyaluronic acid as they can soften lines and improve the plumpness of your skin at the same time.

Creamy concealers are also brilliant at disguising under-eye bags and any discolouration caused by age-spots. Apply with a short stiff brush and stipple gently into the skin. Add a second layer if necessary, better to build it up rather than load too much on at once.

Skin change 3: less melanin

Skin starts to fade and appear to be paler so faces lose something called the 'luminance of contrast.' This means all our features – eyes, eyebrows, cheeks and lips – lose definition and become less noticeable.
This phenomenon is the most ageing of all... but is solved quickly and easily with the right makeup.

Skin solution

Use a creamy foundation that will correct uneven skin tone without looking too heavy and mask-like.

Use a highlighter on the brow and cheek bones to give shape to the face and add a touch of radiance.

Define eyebrows as they are crucial in giving your face balance and proportion, but avoid anything too dark or heavy.

Matte eyeshadows in soft colours help make eyes look bigger, especially if they are hooded. You see, matte flatters mature eyes by covering creases rather than drawing attention to them. Whereas shimmery formulations sit in lines.

Our eyelashes naturally become thinner and more sparse as we age, so always wear mascara. Define your eyes but avoid lengthening or volumising mascaras as they will look too stiff and spidery.

Choose a pink-toned creamy blusher to restore a healthy glow to cheeks and bring your face to life.

Restore colour to the lips with lipsticks or lip stains. Don't be afraid of red lipstick, or at least a bright, vivid colour. This really helps bring your face to life and who doesn't feel better with some lovely lipstick in a shade that really suits you!

Tricia's top 'Look fabulous forever' products for older skin

1. Hydration Hold Face Serum

. A hyaluronic acid-rich serum, light and quickly absorbed, will help keep moisture locked into your skin.

2. Smooth Like Silk Face Prime

. If you're experiencing hot flushes, or your skin has become drier and foundation disappears, a face primer will help prevent this as well as giving your foundation a lovely, glowing finish.

3. Instant Bright Highlight

. Dabbed on the cheekbones and brow bones, a touch of highlighter adds some glamour and brightness to your face.

4. Bring Back Brow Shape

. Great for over-plucked or faded brows. Apply using a very fine brush so you can create the illusion of very natural looking brow hairs or make existing brows look darker without looking heavy.

5. Lustrous Colour Lipstick

. Nothing says 'I still matter' than a vivid lippie! I am never without one of our strong pinks or reds – try  Fuchsia or Poppy. Our lipsticks are also moisturising with a nice shine (matt lipsticks can make lips look thinner).

Would you like more top tips from Tricia?
Then skip on over to YouTube to watch her video tutorials. You can also find out more about the lady herself and her company at Look Fabulous Forever, and do read her cracking blog about being an older woman in the world today.
We hope in the near future more companies develop life-stage cosmetics, not just for older skins, specifically for women going through the change. Until then – in a bid to make your experience easier – we've compiled the best products made so far for menopausal women in our Beauty section.
hello world!